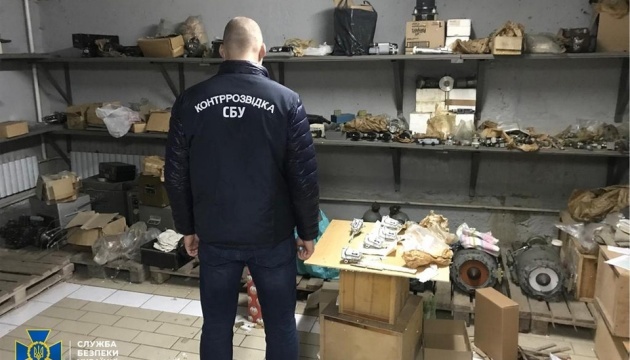 SBU exposes scheme for smuggling warplane engine parts to Russia
Ukrainian counterintelligence operatives with the SBU Security Service have prevented the illegal shipment to Russia of Ukrainian spare parts to combat fighter jets.
That's according to the SBU press center, Ukrinform reports.
"SBU counterintelligence has exposed a large-scale scheme of shadow production, theft, and shipment to Russia of components for Russian combat aircraft. The perpetrators were stealing military products in the production process at one of the state-run defense companies in Kharkiv region," the statement reads.
At the request of Russian counterparts, the conspirators illegally supplied them with spare parts for warplane engines. Among them were those to MiG-29, Su-27, and Su-30 fighters, as well as Mi-24 attack helicopters and Mi-35 transport and combat helicopters.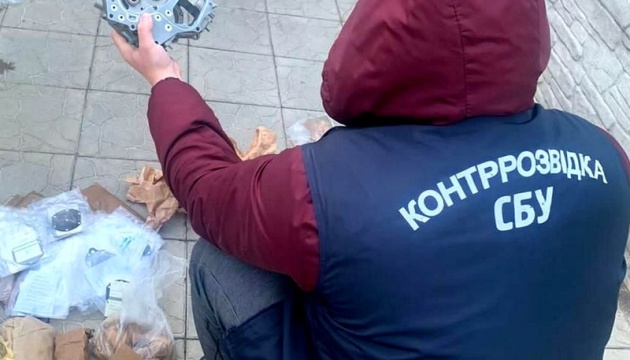 In order to smuggle spare parts out of Ukraine, the culprits filed false data into the relevant customs documentation.
It was established that the scheme had been organized by the defense company officials and heads of affiliated firms. For the illegal sale of military products to foreign clients, the perpetrators established contacts with Russian military industry officials and those from one of the countries of East Asia.
During a warranted search at the offices and homes of those believed to be complicit in the crime, law enforcers discovered a massive number of spare parts already prepared for illegal export, as well as draft accounting paperwork and electronic media confirming the unlawful operations.
The conspirators are facing charges of violating the rules for the cross-border movement of goods subject to export control, as well as misappropriation of property, including by abuse of office.
A pre-trial inquiry is underway to establish all circumstances of the illegal scheme and to bring to justice other complicit individuals.
As Ukrinform reported earlier, in July, the SBU blocked a channel for the illegal export of goods subject to state export control where the perpetrators attempted to ship to Russia components for attack aircraft.
im