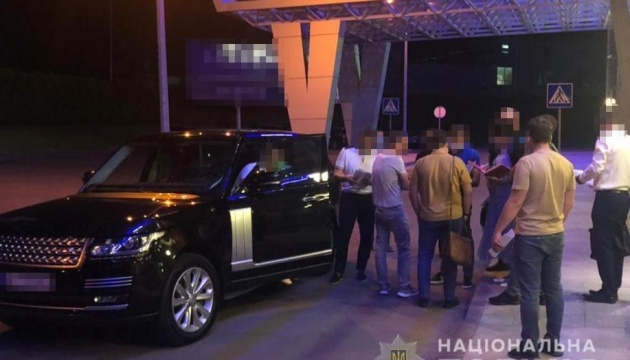 Police detain senior agricultural boss on airport check-in amid ongoing probe
The National Police have detained the head of the State Food and Grain Corporation of Ukraine who attempted to flee the country in the wake of an ongoing investigation into major embezzlement in the company.
That's according to the National Police press service, Ukrinform reports.
Law enforcement officers detained the official at Zhuliany Airport on the morning of August 13
"In this way, he tried to avoid responsibility. His accomplice was also detained," the statement reads.
Detectives with the Main Investigation Department of the National Police have already pressed charges against the head of the corporation and the owner of several businesses under Part 5 Article 191 (appropriation, misappropriation of property, including by abuse of office) of the Criminal Code of Ukraine.
The investigation is underway.
Petitions are being prepared for the court to choose precautionary measures for both suspects.
As reported by Ukrinform, the investigators believe officials with the State Food and Grain Corporation squandered state property and committed other abuses, inflicting on the company losses of more than $57 million.
During the inquiry, the police exposed details of the criminal scheme. With loans obtained under government guarantees, officials of the state corporation would purchase grain through fictitious enterprises and export goods at a price much lower than market prices.
Currently, law enforcers are aware that during January-May 2021, foreign economic contracts for grain exports with foreign companies worth more than $231 million were concluded.
"As of the end of July 2021, the receivables of such businesses to the state-owned company amount to more than $57 million," police said.
im