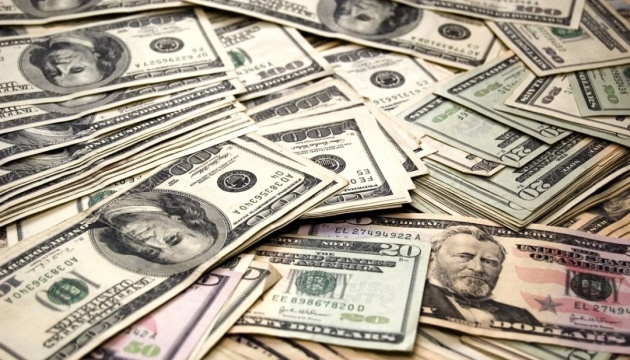 Abuse by State Food and Grain Corporation officials leads to $57 mln in damage – police
Law enforcers have established that JSC State Food and Grain Corporation of Ukraine (SFGCU) in January-May 2021 concluded with foreign counterparts foreign economic contracts for grain exports, and as of late July, the receivables of these companies to the state company amounted to more than $57 million.
That's according to the National Police Communications Department, Ukrinform reports.
"The amount of damage inflicted on the state-owned company is over $57 million," the statement said.
The investigation into appropriation and misappropriation of property, including through abuse of office, found that SFGCU officials had concluded grain export deals through affiliated non-resident companies, while underestimating the value of produce and failed to provide prepayment.
During the inquiry, the police exposed details of the criminal scheme. With loans obtained under government guarantees, officials of the state corporation would purchase grain through fictitious enterprises and export goods at a price much lower than market prices.
Currently, law enforcers are aware that during January-May 2021, foreign economic contracts for grain exports with foreign companies worth more than $231 million were concluded.
"As of the end of July 2021, the receivables of such businesses to the state-owned company amount to more than $57 million," police said.
Law enforcement also established facts of abuse during the conclusion of asset insurance contracts.
"Officials of the corporation in collusion with officials of commercial entities entered into insurance contracts, which artificially inflated the insurance rate from the total sum insured, which caused severe damage for the state company," the statement reads.
According to the inquiry, voluntary asset insurance contracts were concluded between JSC SFGCU and three insurance companies for a total amount of UAH 2.559 billion and a UAH 99.042 million premium was paid, while the insurance rate under the contract was 3.87% of the value of the corporation's assets, which is three to five times higher than the market.
As specified, on August 10-11, law enforcers conducted 62 searches in Kyiv, as well as Volyn, Dnipropetrovsk, Kyiv, Rivne and Odesa regions. The defendants' offices and places of residence were raided, as well as their vehicles.
As a result of the raids, documents on financial and economic activity, draft records, computer equipment, mobile phones, as well as more than $200,000 in cash were seized.
It is noted that a number of investigative actions are yet to be run in criminal proceedings before official charges are pressed.
As reported, on August 10, the National Police said a large-scale abuse scheme was exposed involving leadership of the State Food and Grain Corporation of Ukraine.
im