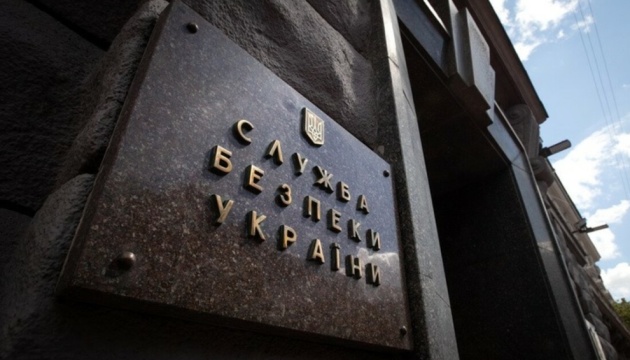 SBU liquidates "LPR"'s subversive network plotting terror attacks in Ukraine
The Security Service of Ukraine has exposed an agent network run by the so-called "LPR," operating on the territories controlled by the Ukrainian government.
Perpetrators had been planning to assassinate an SBU operative by planting a bomb in his vehicle and carry out a number of other terrorist attacks, according to the SBU press center, Ukrinform reports
The SBU managed to identify a culprit who had been recruiting Ukrainians in the frontline zone. He turned out to be a Severodonetsk resident, 27, who joined the ranks of the so-called "LPR special services" in 2018. The same year, he obtained a "passport" of the unrecognized "LPR" statelet, and a year later, he was naturalized as a Russian citizen.
At the instruction of his Russian handlers, the perpetrator built a human asset network, mostly consisting of close relatives of SBU operatives.
He is believed to have been recruiting assets through blackmail and psychological pressure, as well as applying physical threats against family members and threatening to seize their real estate property in the temporarily occupied territory.
"On July 29, the so-called "LPR" spy organized in Luhansk region the planting of an explosive device in the targeted SBU operative's vehicle. The SBU's internal security and counterintelligence units thwarted the plan and identified the recruited agents involved," the SBU said.
Measures are underway to identify other persons covertly cooperating with the "pseudo-intelligence agencies" of the self-styled "republic."
On July 29, an SBU duty officer reported to the regional police about an unknown device discovered under an operative's car.
The bomb was found during a routine security check after the officer arrived at the local SBU HQ's checkpoint.
im