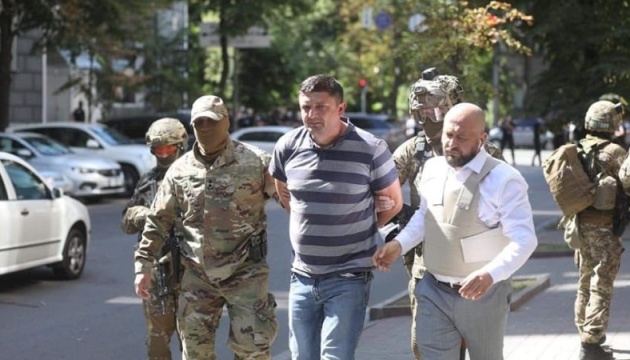 Police detain war veteran threatening to set off grenade in Cabinet of Ministers HQ
At around 10:00 on Wednesday, a man wielding a hand grenade with a pulled pin entered the Cabinet of Ministers building in Kyiv, threatening to blow it up.
Following brief negotiations, the perpetrator who is believed to be a Donbas war veteran who suffers from sustained contusion was apprehended and is now facing charges under four articles of the Criminal Code.
That's according to the chief of the National Police, Ihor Klymenko, who spoke at a briefing.
The incident brought no casualties.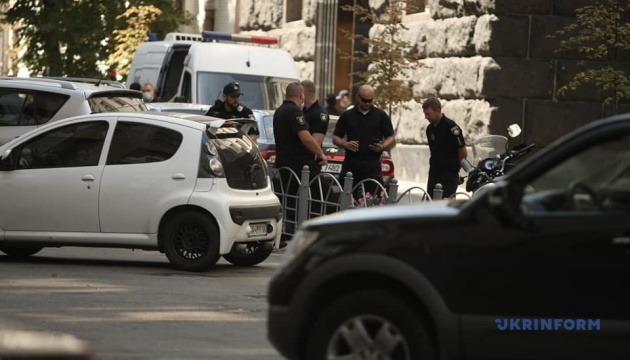 Hostage-taking, which is among the charges set to be pressed, carries a penalty of up to 15 years in prison.
Commenting on the incident, Klymenko said "no one in this the country may break the law, especially take hostages or threaten anyone with arms or munitions."
The culprit's actions could leave people hurt and the building damaged, the police chief stressed, adding that proper inquiry will be conducted.
According to the detainee's friend Vasyl Oleksiuk, who arrived at the scene and took part in negotiating with the perpetrator, the man is a war veteran with combat experience who is now working at a car repair shop. He added that the man could have faced certain financial difficulties, which mixed up with his heightened sense of justice.
Asked by reporters whether the suspect had been involved in any rehabilitation programs for war veterans, he noted that the man had sometimes turned to volunteer organizations for assistance. "Sometimes we help him when he applies," Oleksiuk added.
im