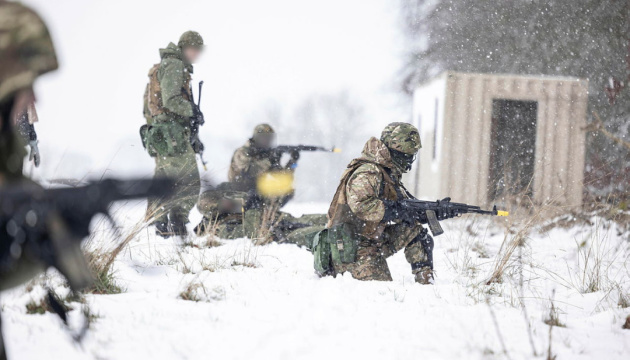 Ground Forces spox outlines AFU's key objective during winter
The Armed Forces of Ukraine (AFU) will focus efforts to disrupt the logistics routes of the Russian army during winter.
The relevant statement was made by Spokesperson for the Ground Forces Command of the Armed Forces of Ukraine Volodymyr Fitio during a nationwide telethon, an Ukrinform correspondent reports.
"Our main task is to ensure that everything happening now helps the Armed Forces of Ukraine and, vice versa, harms Russian occupiers," Fitio told.
In his words, the Ukrainian military will be making efforts to disrupt the occupiers' logistics routes to prevent them from delivering weapons, rations, and other necessary goods, "so that they are hungry, cold, and have no desire to fight."
According to Fitio, Ukrainian warriors successfully hunt for enemy artillery, infantry, and trench shelters.
"Thus, the enemy should expect surprises from the sky," Fitio added.
A reminder that, between February 24, 2022 and November 19, 2023, Russia's total combat losses in Ukraine reached about 318,570 troops.