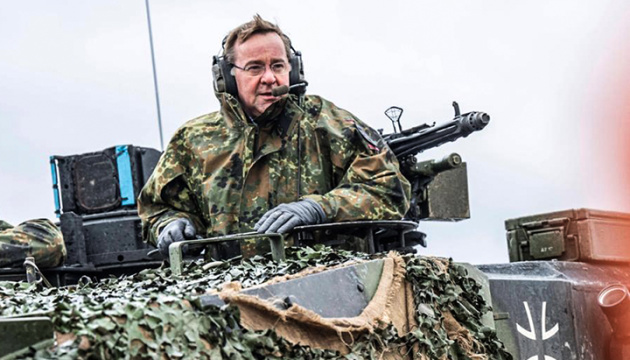 Pistorius confirms Germany's plans to double military aid to Ukraine
The head of the German Defense Ministry, Boris Pistorius, confirmed the government's intention to double defense assistance to Ukraine over the following year.
He stated this on the air of the ARD TV channel, Ukrinform reports.
The politician noted that such a decision is not related either to the fact that the Armed Forces of Ukraine are forced to switch to defense due to lack of resources, or to the fact that the United States is reducing its aid packages.
"This is a reaction to the realization that the funds we allocated this year were quickly exhausted. Next year, we don't want to be in a situation where we need to request additional funds," he explained.
The minister called the decision an important signal that Germany will not leave Ukraine behind, especially now, when Ukraine has to continue its fight, while part of the attention of the international community is directed at Israel.
It was previously reported that the parties forming the ruling coalition in Germany agreed to increase the military budget for Ukraine from EUR 4 billion to EUR 8 billion. The decision is yet to be approved by the Bundestag Budget Committee, expectedly this week.
Initially, the Ministry of Finance laid down only EUR 4 billion for military aid in the 2024 federal budget. However, almost all the money went to already committed projects. The Ministry of Defense has only EUR 120 million left for new support packages. Defense Minister Boris Pistorius demanded an additional EUR 5 billion during budget negotiations.
Germany remains the second-largest provider of military assistance to Ukraine after the United States. From February 24, 2022 to July 31, 2023, the Federal Republic of Germany donated over EUR 17.09 billion, while the total EU aid stands at EUR 40.3 billion.