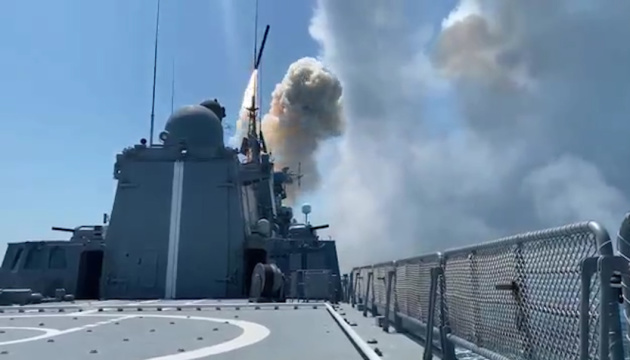 Russia keeps two missile carriers in Black Sea
In the Black Sea, as of Friday morning, September 29, Russia keeps seven ships on combat duty, including two Kalibr cruise missile carriers.
This was reported by the Ukrainian Navy Command on Telegram, Ukrinform reported.
According to the Ukrainian Navy, as of 8:00 a.m., there are seven enemy ships on combat duty in the Black Sea, including two Kalibr cruise missile carriers, with a total volley of up to 14 missiles.
There is 1 enemy ship in the Azov Sea, as well as in the Mediterranean.
It is noted that 35 vessels passed through the Kerch–Yenikale Canal to the Azov Sea in the interests of the Russian Federation, five of them were moving from the Bosphorus Strait; 14 vessels passed to the Black Sea, six of them continued moving in the direction of the Bosphorus Strait.