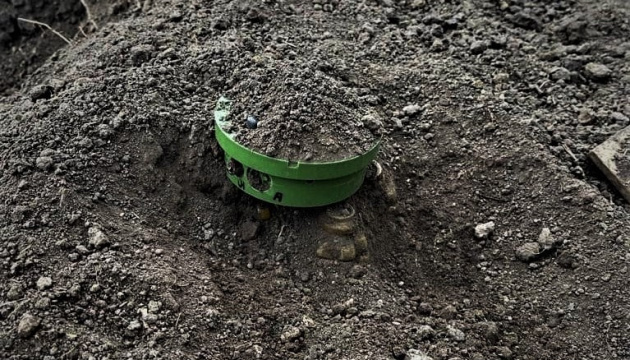 Ukraine receives over 1,500 sets of mine clearing equipment from United Kingdom
The United Kingdom has provided over 1,500 sets of both vehicle-mounted and 'on-the person' mine clearing and explosive ordnance disposal equipment to Ukraine.
The relevant statement was made in the press release of the Ministry of Defense of the United Kingdom, an Ukrinform correspondent reports.
According to the ministry, considerable equipment and training were provided to Ukraine by the United Kingdom to improve their ability to clear mines.
Royal Engineers sappers delivered crucial explosive ordnance disposal (EOD) training to Ukrainian soldiers to disable mines, munitions and other explosive devices that are being used in Ukraine and are currently one of the biggest threats to the safety of civilians in the country.
Training includes how to conduct a threat brief, plan mine-disposal operations, and practical lessons on how to clear not only vast swathes of land, but also trench systems, bunkers and civilian buildings. Final assessments involve search teams covering a complex area with a designated commander.
Soldiers use metal detectors and personnel mine extraction kits and are taught how to adapt the equipment they have available on the front line. They have also been trained on equipment donated by the United Kingdom, including VALLON detectors.
Photo: www.gov.uk