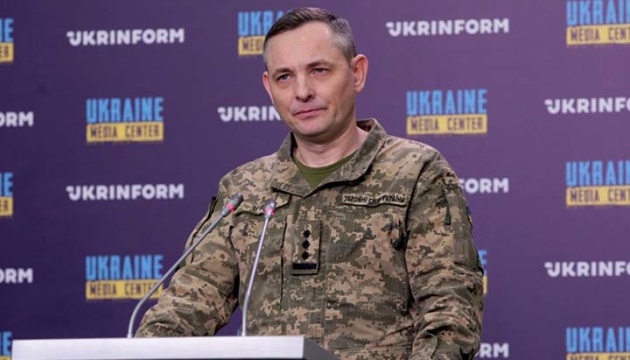 Ihnat on Oniks missile strikes on south: Enemy using everything at its disposal
The Russian army uses Oniks anti-ship missiles, which have a limited range, to strike Odesa and Mykolayiv regions given the shortage of cruise missiles.
"Kalibr or Kh-class missiles of strategic aviation can reach further, hit deep into the country. Oniks missiles do not reach there, so, accordingly, they are sometimes used to target Odesa and Mykolayiv regions as well," Spokesman for the Air Force of the Armed Forces of Ukraine Yuriy Ihnat said during the United News telethon, an Ukrinform correspondent reports.
Oniks missiles have a limited range of up to 600 km, he noted.
"If a missile is launched lower, closer to the water, then... its radius of action is practically halved. This is an anti-ship missile that can, in principle, hit the coastline also. Therefore, the enemy is using the type of weapons it has at its disposal in this direction," the spokesman explained.
In his opinion, the Russians save Kalibr missiles by using a different type of weapon for strikes in the southern direction.
"They have different types of weapons that they use to attack. They have Kh-22 missiles on long-range aircraft carriers, they have aviation weapons of Kh-59, Kh-31 type – missiles with which they also often hit our territory. That is, the enemy uses the type of weapons that it considers more rational to use in one direction or another," Ihnat said.
When asked if the air defense forces could "influence" this, the spokesman said: "Of course, we can."