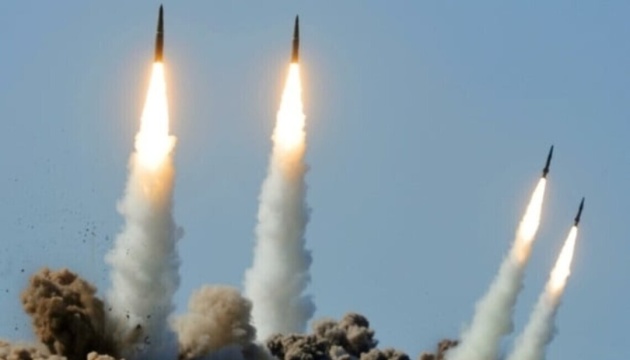 Thirty-six Russian cruise missiles downed over Ukraine last night
Ukraine's air defense units destroyed 36 out of 43 Russian cruise missiles fired from 10 enemy strategic bombers last night.
The relevant statement was made by the Air Force of the Armed Forces of Ukraine on Telegram, an Ukrinform correspondent reports.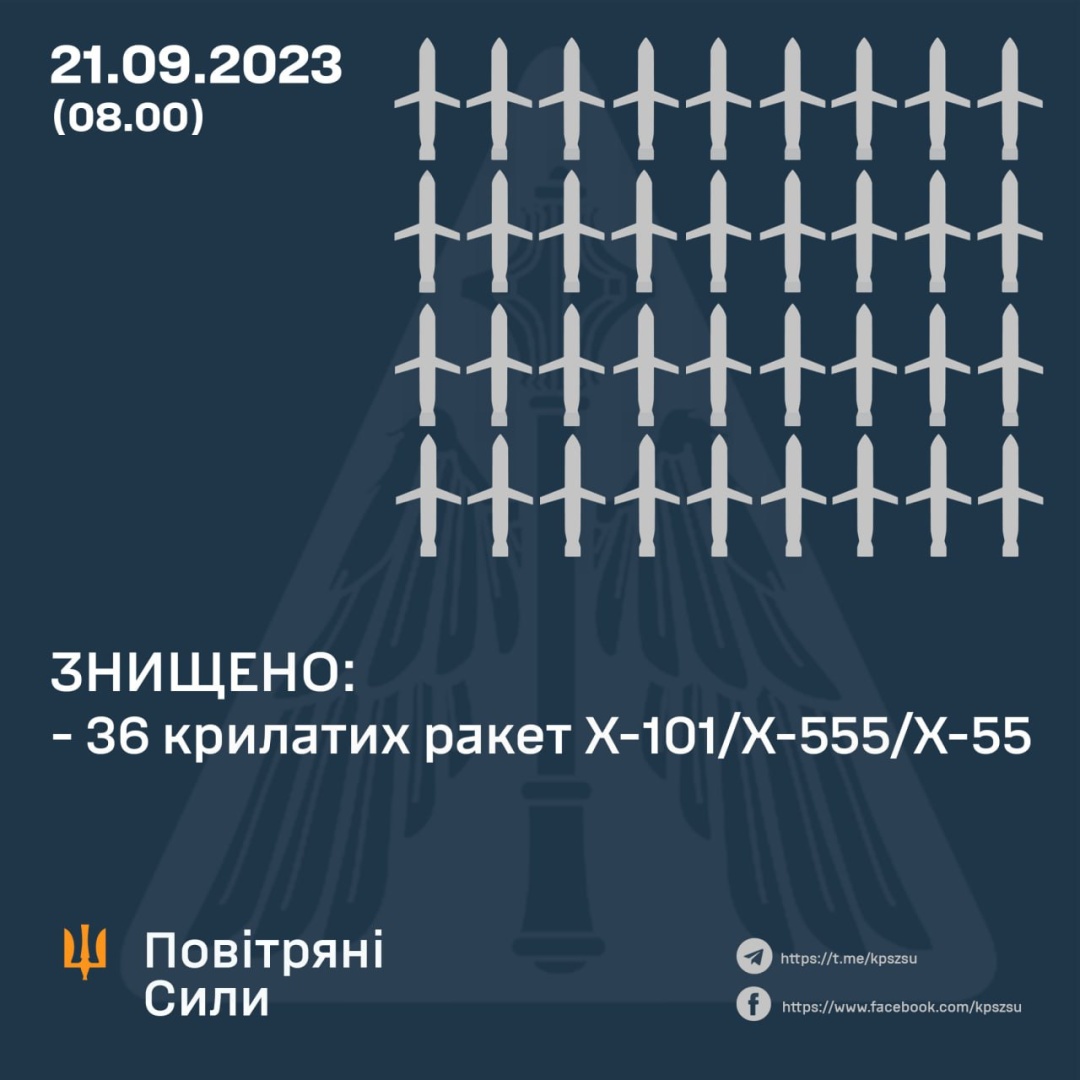 "On the night of September 21, 2023, around 03:40 a.m., Russian occupiers attacked Ukraine with the Kh-101/Kh-555/Kh-55 air-launched cruise missiles. A total of 43 cruise missiles were fired from 10 Tu-95ms strategic bombers to the west of Engels," the report states.
Russian invaders fired missiles in several waves. Enemy projectiles crossed Ukraine's airspace from different directions, changing the route continuously.
"Following the combat performance of the Air Force's units and systems, in cooperation with the air defense units of the Defense Forces, a total of 36 cruise missiles were destroyed," the Air Force noted.
Ukraine's surface-to-air missile units, fighter jets, mobile fire teams, and other forces contributed to repelling Russia's overnight missile attack.
Additionally, around 06:00 a.m., Russian troops struck the city of Kharkiv with the S-300 guided missiles. Emergency services are working at the scene.