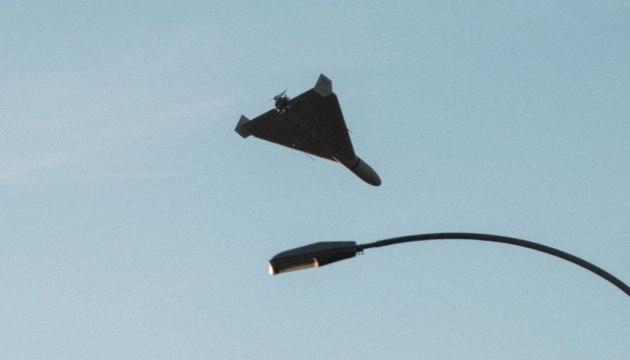 Kamikaze drones attack Lviv: industrial warehouse on fire, casualties reported
As a result of an overnight attack by Russian drones on Lviv, a fire broke out in an industrial warehouse, where at least one woman was injured.
That's according to Maksym Kozytskyi, the head of Lviv Regional Military Administration, Ukrinform reports.
"As a result of one of today's strikes in Lviv, an industrial warehouse went ablaze. At that moment, a woman was pulled out from under the rubble. She is injured," the report says.
According to Kozytskyi, there is a significant fire raging in the warehouse premises.
"All emergency services are working at the scene," added the head of the region.
As reported earlier, an industrial zone in Kharkiv, eastern Ukraine, also came under a Russian attack in the late hours of Monday.