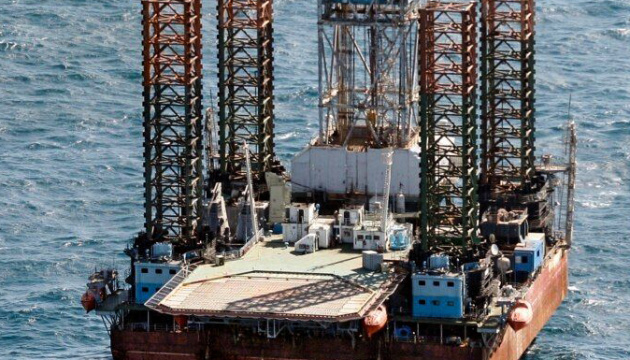 Ukraine snatches back control of offshore rigs in Black Sea following special raid
Units of the Defense Ministry's Main Intelligence Directorate conducted a special raid, as a result of which Ukraine regained control of the so-called "Boiko Rigs" - drilling gas and oil extraction platforms located off the coast of occupied Crimea.
That's according to the agency's press service, reports Ukrinform.
"A unique operation to regain control over the Boyko Rigs was executed by the units of the Ministry of Defense of Ukraine. In particular, the Petro Hodovalets and Ukraina drilling platforms, as well as the Tavrida and Syvash rigs, were brought back under control," the statement says.
As noted, during the operation, the Ukrainian units managed to seize valuable trophies: a stock of NAR-type helicopter munitions (unguided aerial missiles), as well as the Neva radar, which can track maritime navigation in the Black Sea.
During one of the phases of the operation, a battle took place between Ukrainian special operations forces manning small boats and a Russian Su-30 fighter jet.
As a result of the engagement, the Russian warplane was damaged and forced to retreat.
It should be recalled that the so-called Boyko rigs are gas and oil drilling platforms in the Black Sea off the coast of Crimea.
Russia occupied them in 2015, and with the beginning of the full-scale invasion used them for military purposes. In particular, as helipads and platforms for radars.