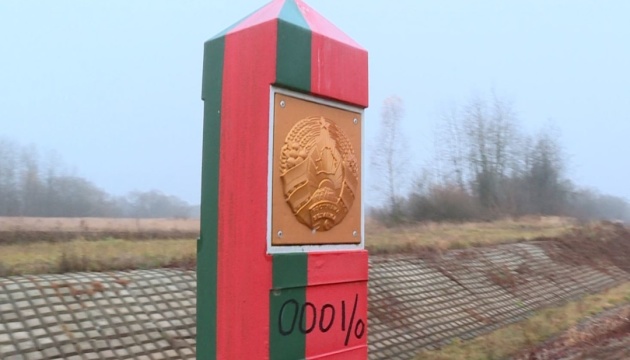 On border with Belarus, Ukrainian forces turn on loudspeakers to call on Belarusians to topple Lukashenko, condemn war
Ukrainian border guards broadcast through loudspeakers an address to Belarusians, calling for the overthrow of their dictator and stand up against Russia's war of aggression waged against Ukraine.
That's according to the border guards' unit press service, Ukrinform reports.
"On the Ukrainian border (with Belarus – ed.), an appeal was transmitted to the Belarusian side, where it is stated that the poorly crafted psyop conducted by Belarus recently was lame. It was once again recalled that Belarus supports a terrorist state and remain under the influence of Russia and its propaganda," border guards said.
In the audio address, it was emphasized that the one who wants to fight against the Ukrainians is not a true Belarusian because the real ones oppose arbitrary actions of Belarusian dictator Alexander Lukashenko.
Separately, a warning was voiced against any attempts to cross into Ukraine up in arms.
As previously reported, Belarusian border guards on the border with Ukraine broadcast an audio message about the same nature of the Ukrainian and Belarusian peoples, even referring to cuisine.
On May 31, the State Border Guard Service of Ukraine responded by stressing that Ukrainians are a freedom-loving nation and that they will not try Belarusian stew, which has become similar to "shchi", Russia's traditional sour soup.