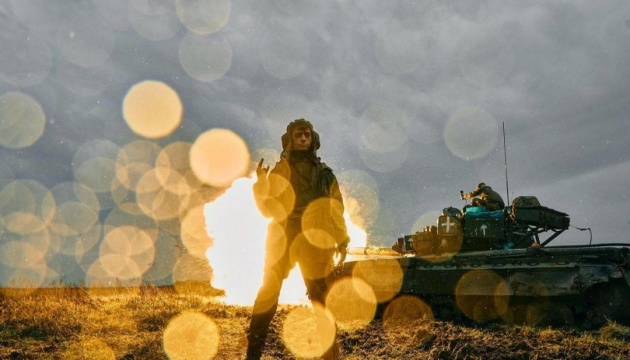 Ukraine holds initiative in most sectors of the front - British intelligence
The Ukrainian forces hold the initiative in most areas of the front in the fight against the Russian army.
The UK Ministry of Defense said this in a new intelligence update on Twitter, Ukrinform reports.
"Amidst a highly complex operational picture, heavy fighting continues along multiple sectors of the front. In most areas Ukraine holds the initiative," the report says.
According to the UK Ministry of Defense, Russian forces are likely still being ordered to return to the offensive as soon as possible.
"Chechen units have led an unsuccessful attempt to take the town of Marinka, near Donetsk city, where the front line has changed little since 2015," the report says.
The UK Ministry of Defense also noted that through June 7, 2023, flood levels continued to rise in the lower Dnipro, following the collapse of the Kakhovka Dam, but will likely start to recede during June 8, 2023.
"Shelling has complicated some attempts to evacuate displaced civilians from inundated areas," the report says.
As reported by Ukrinform, in the early hours of June 6, the Russian army blew up the Kakhovka HPP dam. In Kherson region, the evacuation of the population from dangerous areas, which are at risk of flooding due to the dam blast, is ongoing.