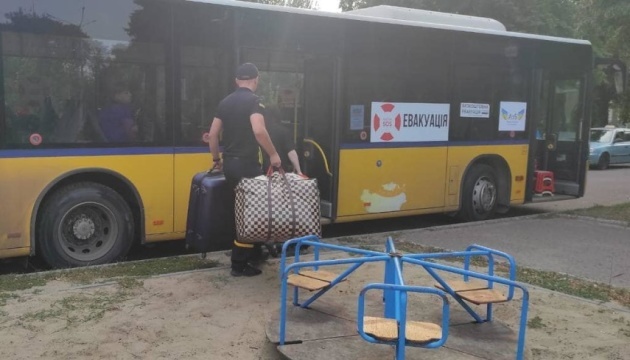 Over 700 people already evacuated after destruction of Nova Kakhovka dam
Some 742 people have been evacuated as of 10:00 on Tuesday after Russian forces blew up the dam of the Kakhovka hydroelectric power plant in the Kherson region.
Ukrainian Interior Minister Ihor Klymenko said this in a Facebook post, Ukrinform reports.
"About 80 settlements are in the zone of potential flooding. Most of them are temporarily occupied by the enemy. Water is coming. The situation is complicated by the fact that some roads are being washed away. This makes it impossible to drive to some settlements. Evacuation teams are looking for other routes. As of 10:00, 742 people have already been evacuated," he wrote.
According to him, concerned specialists are helping citizens in the liberated right-bank part of the Kherson region.
"The task of Ukraine's State Emergency Service and the police now is to evacuate as many people as possible, to save them from the consequences of another terrorist attack by the evil empire. We are worried about our people who remained in the temporarily occupied left-bank part of the region, because life has no value for Russian terrorists. Russia can only destroy," he said.
Klymenko specified that a more global threat is the situation at the enemy-occupied Zaporizhzhia nuclear power plant.
"Wherever the Russian regime comes, there comes devastation and disaster. That's why Russia must leave the ZNPP. This is a matter of security not only for Ukraine," he said.
Russian troops blew up the dam of the Kakhovka Hydroelectric Power Plant in the early morning hours of Tuesday, June 6.