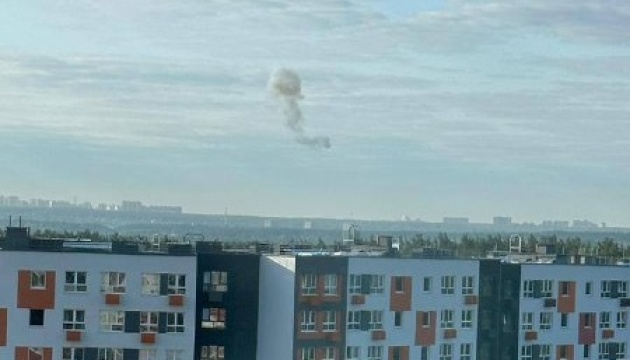 Moscow officials report drone attack early Tue
On the morning of May 30, a number of drones reportedly attacked moscow.
This was announced by Mayor Sergeu Sobyanin, Ukrinform reports with reference to Meduza.
According to the city chief, several buildings "incurred minor damage." Sobyanin also said that for safety purposes, some residents of two apartment blocks were evacuated pending emergency response work. The mayor stopped short of specifying what damage was inflicted on the buildings.
RIA Novosti, citing a source in the emergency agencies, says one drone hit the upper floors of a residential building at 98 Profsoyuznaya Street. As a result, the facade and windows were damaged.
Another drone hit a 24-storey residential building on Atlasova Street in New Moscow.
Governor of the Moscow Region Andriy Vorobyov said several drones had been shot down on the approach to the capital. He noted that in the morning, residents of some districts across the region could hear the sounds of explosions, which was air defense in action.
The Mash Telegram channel writes that a drone carrying three explosive devices flew into an apartment on the 14th floor of a high-rise on Leninsky Avenue. It did not detonate, the channel claims. There is no official confirmation of this report. RIA Novosti published a video from Leninsky Avenue, reporting that emergency services have scrambled to the scene.
According to Baza, nearly a dozen of drones were shot down from the sky over the suburbs of Moscow Tuesday morning. Most of them were downed in Istrynskiy, Krasnogorskiy, and Odintsovskiy districts.