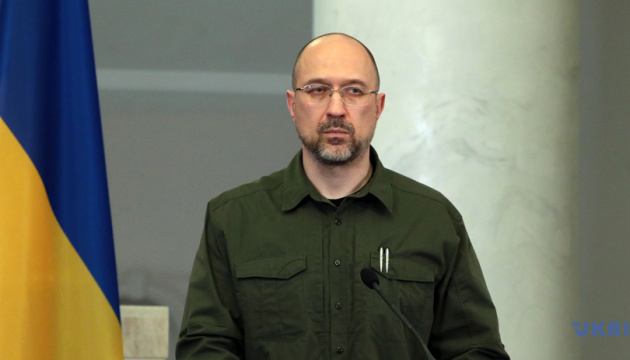 Terror of civilians shouldn't be ignored by world - Shmyhal
Prime Minister Denys Shmyhal thanked the Ukrainian Air Defence Forces, which are doing their job professionally and perfectly.
He wrote about it on Telegram, according to Ukrinform.
"Two massive air attacks on the capital since the beginning of the day. The sixteenth in May. Russia is deliberately terrorising civilians, using all kinds of missiles and drones," the Prime Minister said.
As Shmyhal emphasised, "the heroic Ukrainian air defense forces - our reliable shield - have once again done their job professionally and perfectly. I thank our defenders!"
The terror of civilians should not be ignored by the international community, he stressed.
According to Shmyhal, "the actions of the Russians are no different from terrorists, and therefore should receive an appropriate response. The terrorist state must be held responsible for its crimes."
As Ukrinform reported earlier, several powerful explosions occurred in Kyiv during an air raid in the afternoon of 29 May.
Vitali Klitschko, the mayor of Kyiv, reported one injured person.
Six fragments of Russian missiles were found in three districts of the capital.
The Kyiv City Military Administration assured that, according to preliminary information, all air targets were successfully destroyed by air defense.
The spokesman for the Air Force of the Armed Forces, Yuriy Ignat, said that Russia had attacked Ukraine with at least 10 Iskander missiles.