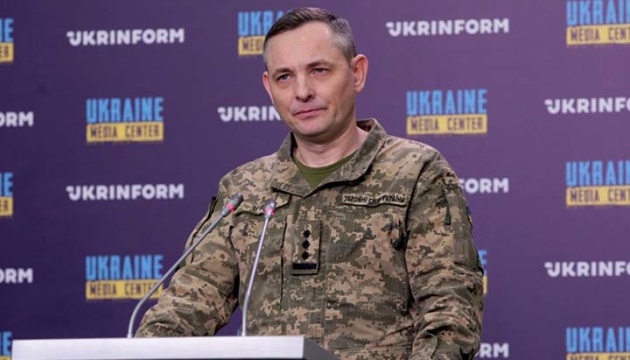 Russia probably attacks Ukraine with Iskander missiles - Ignat
Russia probably attacked Ukraine with Iskander ballistic missiles.
Yuriy Ignat, spokesman for the Air Force of the Armed Forces, said this on the air of the United News telethon, an Ukrinform correspondent reports.
"In the daytime attack on Ukraine, the enemy used missiles that fly along a ballistic trajectory, that is, they arrive quite quickly. Preliminarily, these were Iskanders. We will report on the type of Iskanders they used later, following the results of combat operations," Ignat said.
He also did not rule out the possibility that the enemy used S-400 missiles, which can also fly on a ballistic trajectory. The Air Force spokesman promised to provide more detailed information later.
According to him, Ukraine was attacked from the north of Russia. This time, ground-based systems were used rather than airborne. However, there is still no exact information on how many missiles were fired by the enemy and shot down by air defense forces.
Ignat noted that there is no information yet whether the attack was a combined one, using not only missiles but also Shahed drones. "It is possible that there was precisely such a possibility (of using UAVs - ed.). But the enemy usually launches drones at night," he said.
As Ukrinform reported earlier, several explosions were heard in Kyiv during the air raid, and as of 11:45 a.m., there is information about the fall of six fragments of enemy missiles.
Doctors hospitalised one injured person in the Podil district of the capital.