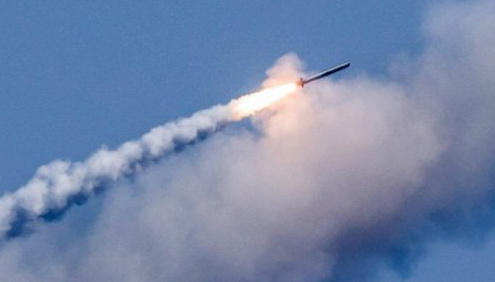 Russian army fires at least ten Iskander missiles during daytime attack - Air Force spox
Russia fired at least 10 Iskander missiles at the territory of Ukraine during a massive daytime attack.
The spokesman for the Air Force Command of the Armed Forces of Ukraine Yurii Ihnat said this at the Media Center Ukraine - Ukrinform.
"The enemy was preparing an attack. They launched Iskander missiles from the northern direction, at least ten missiles were fired. More detailed data will be released soon. But I will say in advance that the work of the air defense forces was successful," said Ihnat.
He noted that the enemy has recently become more active, and Ukrainians should be prepared for new attacks. "That is why we need to reload the launchers and prepare for the next enemy aggression," said the Air Force spokesman.
According to him, Russia is facing a shortage of precision weapons, but still receives them from its so-called allies and manufactures some of them at its own facilities. The Air Force spokesman sees the only way out of this situation as increasing sanctions pressure on Russia from the West.
As Ukrinform reported, several explosions were heard in Kyiv during the air raid, and there is information about the fall of six fragments of enemy missiles.
Doctors hospitalized one wounded man in the Podil district of Kyiv.