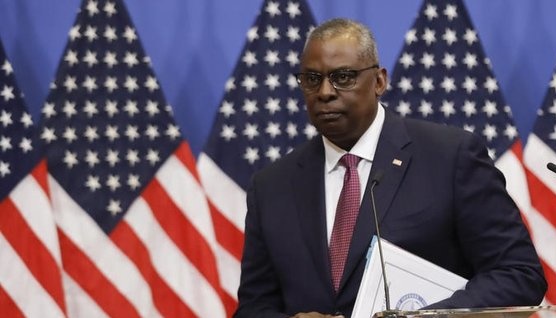 Austin: Leopard consortium achieved progress in setting up maintenance hub for Ukraine's tanks
The Leopard tank consortium has achieved progress in establishing a new maintenance hub for German-made tanks being provided to Ukraine, and it has long-term plans to ramp up production.
U.S. Secretary of Defense Lloyd Austin stated this at a press conference following the Ramstein 12 meeting on Thursday, Ukrinform's own correspondent reports.
"Today members of the Leopard tank consortium discussed their progress in setting up a maintenance hub and furthering their efforts to resource this important program for years to come," he said.
Austin also informed that at the meeting on Thursday, the members of the Contact Group discussed long-term sustainment of their support for Ukraine. "That includes industrial initiatives and coordinating our work to ramp up production of critical equipment," he said.
In this regard, Austin thanked national armaments directors in each country for their efforts to increase industrial production.
"I look forward to doing even more together," the Pentagon chief said.
As reported by Ukrinform, at the previous, 11th meeting of the Ukraine Defense Contact Group, a decision was approved to create a maintenance and service center in Poland for Leopard battle tanks being provided to Ukraine.
Photo: EPA