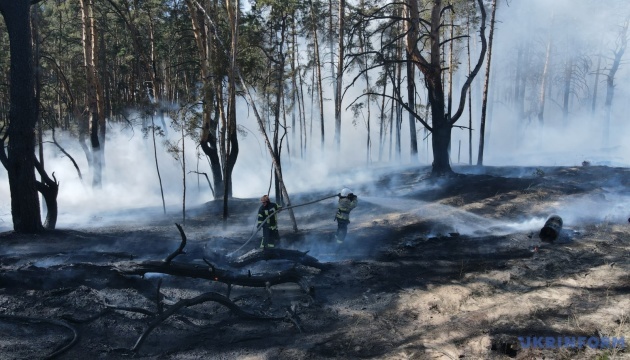 Forest litter burns in Kyiv region due to falling drone debris
In the Kyiv region, forest litter was set on fire as a result of the fall of an enemy drone at night.
The Kyiv Regional Military Administration reported this on Telegram, according to Ukrinform.
According to Ruslan Kravchenko, the head of the Regional Military Administration, "last night the Russians attacked the region with a UAV. The alert lasted more than 3 hours. Air defence systems were operating during the air raid".
There were no hits in the region. There is also no information about the victims, Kravchenko emphasised.
"As a result of the falling debris, a fire was detected on the forest litter. The fire was promptly extinguished," the statement said.
As reported earlier, on the night of 25 May, the Ukrainian Defence Forces destroyed all 36 Iranian-made Shahed-136/131 attack drones launched by the enemy.