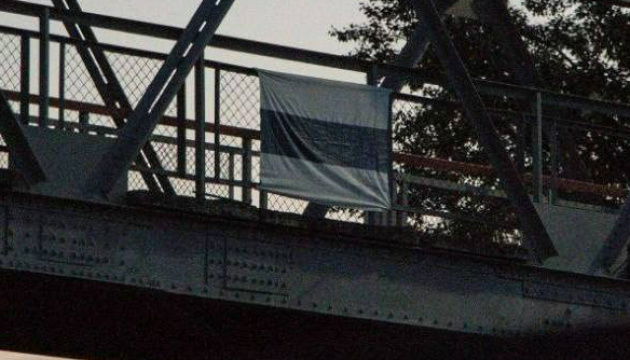 Creation of a 'security strip': GUR comments on events in Russia's Belgorod region
The Main Intelligence Directorate (GUR) of Ukraine's Ministry of Defense has said that an operation on the creation of a "security strip" to protect Ukrainian civilians is being conducted in Russia's Belgorod region, however only with the participation of Russian citizens.
Andriy Yusov, a Main Intelligence Directorate representative, told Suspilne in a comment, Ukrinform reports.
"Today the Russian Volunteer Corps and the Freedom of Russia Legion, consisting of Russian citizens, launched an operation to liberate the territories of Belgorod region from the so-called Putin regime and push back the enemy in order to create a certain security strip to protect the Ukrainian civilian population," said Yusov.
He has noted that the Main Intelligence Directorate will not comment on plans for this operation now. However, Yusov clarified that the task and outcome (of this operation - ed.) should be to an increase in security and protection of the Ukrainian civilian population from terrorist attacks and shelling by terrorist groups.
According to Yusov, information about the victims is being clarified.
"Representatives of the Russian Volunteer Corps and the Freedom of Russia Legion emphasize that their measures do not pose a threat to the civilian population, peaceful citizens, while their goal is to push terrorist groups away from the border and liberate the territory from Putin's regime," he said.
Earlier, some media reports said that explosions rocked Russia's Belgorod region on Monday. Later, the Ukrainian and Russian media reported that Russian volunteers had arrived in this region.
The news outlet Meduza notes that on the morning of May 22, the Telegram channel of the Freedom of Russia Legion posted an appeal to Russians: "Legion is returning home". "Residents of the border regions! Stay at home, do not resist and do not be afraid: we are not your enemies," the legion said.
Photos of white-blue-white flags "over liberated cities" were also published.
Around 14:00, the legion announced that, together with the Russian Volunteer Corps, it "completely liberated" the village of Kozinka, Belgorod region, while "advanced units entered" the city of Graivoron.
Several videos also emerged on the Telegram channel of the Russian Volunteer Corps, claiming the unit's fighters were on the territory of Russia.
According to Kremlin spokesman Dmitry Peskov, quoted by Russia's media, Russian President Vladimir Putin, has been informed about the "breakthrough attempt". He called the events in Belgorod region "Ukrainian sabotage", the purpose of which is "to divert attention from Bakhmut". Peskov said that the Russian forces were trying to destroy the "saboteurs".
Photo: Freedom of Russia Legion