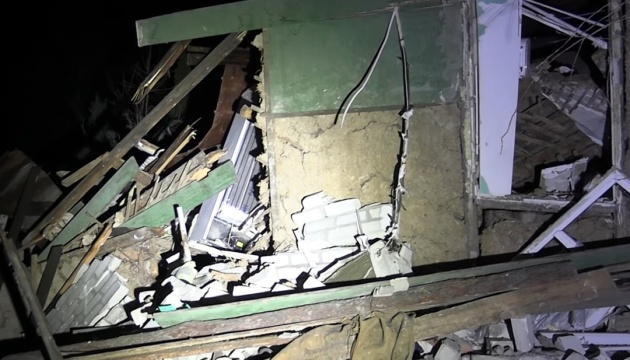 Number of injured in Russian night attack on Khmelnytskyi region rises to 21
The number of people injured in the Russian attack on Khmelnytskyi region has risen to 21 people, two of them have been hospitalized.
"Today, the enemy once again attacked Khmelnytskyi region with a combat drone, hitting a critical infrastructure facility in the region which is located outside the populated settlements. However, as of now, we have 21 injured people. Two of them have been hospitalized, the others received medical care and undergo outpatient treatment," Serhiy Tiurin, the First Deputy Head of the Khmelnytskyi Regional Military Administration, posted on Telegram.
According to his information, in populated settlements near the epicenter of the hit, powerful blast waves caused damage to civilian objects: windows and doors were broken, roofs were damaged. In particular, educational, healthcare, and cultural institutions, administrative buildings, industrial facilities, apartment blocks and private houses were damaged.
Special services are working at the scene of the attack, the damage is being assessed, and preliminary preparations are being made to restore the damaged property.
As reported, as a result of an enemy attack on Khmelnytskyi region, an object was hit in a community of Khmelnytskyi district.