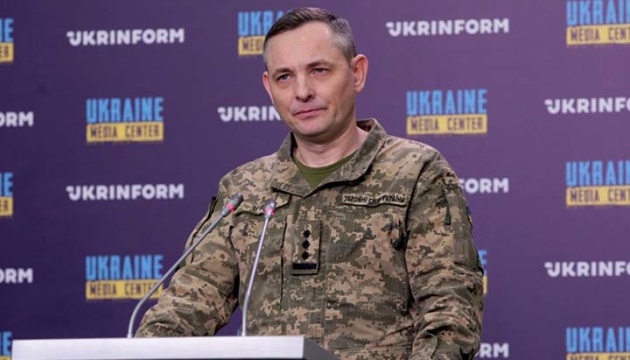 Four enemy drones hit Khmelnytskyi region – Air Force spox
On the night of May 13, air defense forces shot down 17 out of 21 unmanned aerial vehicles (UAVs) used by Russia to attack Ukraine. The four drones, which could not be destroyed, hit the territory of Khmelnytskyi region.
"Unfortunately, not all drones were destroyed that night – 17 out of 21 UAVs. There are four hits in Khmelnytskyi region," Yuriy Ihnat, Spokesman for the Air Force of the Armed Forces of Ukraine, said during the national news telethon.
Ihnat noted that Russia launches drones from different directions. According to him, this night the air defense forces destroyed an Orlan drone, four Lancet drones, as well as reconnaissance UAVs.
"Just yesterday we said that the contact line, especially in the eastern and southern directions, is very saturated with enemy UAVs. They constantly carry out aerial reconnaissance. Probably, they expect some intensified actions from our troops, so everything is examined in detail from the air," he said.
As reported, the enemy attacked Khmelnytskyi region last night, critical infrastructure was hit. As a result of a terrorist attack, an object in a district community of Khmelnytskyi region was struck. Educational and healthcare institutions, administrative buildings, industrial facilities, apartment blocks and private houses were also damaged by the blast wave in Khmelnytskyi.