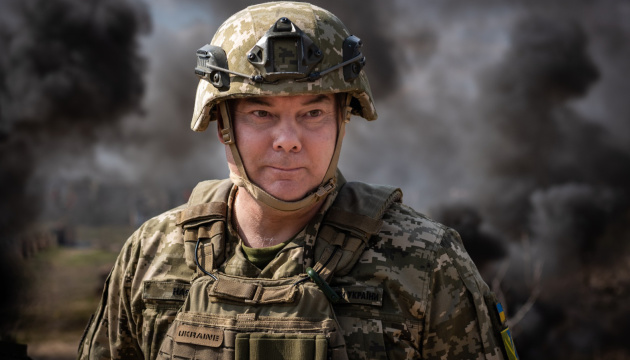 You inspire faith in life: Nayev thanks medics for saving military
The Commander of the Joint Forces of the Armed Forces of Ukraine, Lieutenant General Serhiy Nayev, thanked the medical staff for saving the soldiers.
The Command of the Joint Forces of the Armed Forces of Ukraine reported this on Facebook, according to Ukrinform.
"In the context of the Russian-Ukrainian war, your hands are pulling out the severely wounded and selflessly saving the seemingly hopeless, giving them a chance for life. Your work is at the limit of human strength. It is a care that, combined with kindness and love, creates amazing things. You inspire the fighters' faith in life, and your kind and warm words of support soothe the soul," he said.
He emphasized that healthcare workers perceive other people's pain as their own. "You are like guardian angels, always there to protect and defend everyone who needs it. Many people sometimes wonder where you get this energy and strength from, despite your fatigue and sleepless nights. How do you replenish them? Personally, I find it difficult to answer. But this is a feat for the sake of life!" the Joint Forces Commander noted.
As reported earlier, International Nurses' Day is celebrated every year on May 12. The holiday was established by the International Council of Nurses in 1965 to raise awareness of the role and importance of nurses around the world.