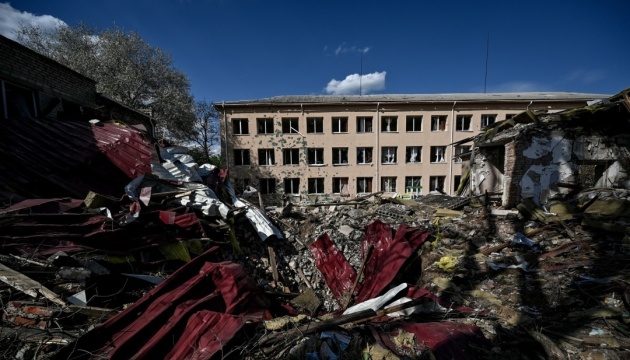 Avdiivka 9 years into war-start: not a single house intact, bodies under rubble, one child left in town
People are already stocking on firewood ahead of next winter
I don't know what Avdiivka was like before, before the war. It so happened that I visited the place for the first time when not a single house remained intact in town and the streets became almost deserted.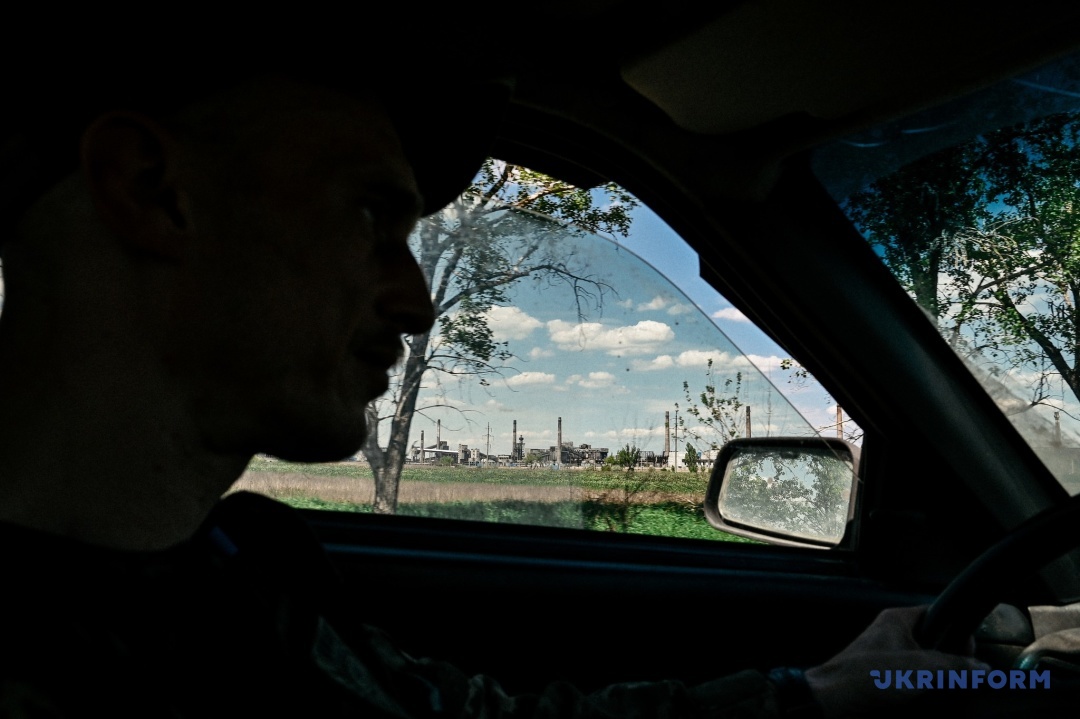 We arrived accompanied by soldiers with the Prince Volodymyr Monomakh 53rd Separate Mechanized Brigade. They defend the approaches to Avdiyivka and repel the Russians, who literally bombard Donetsk region with missiles and aerial bombs, finishing off the area with artillery fire.
At the entrance to Avdiivka, the Ukrainian flag proudly flies alongside an effigy of Putin. We pace into the town as we hear multiple explosions, to which you get used after a while because they literally never stop.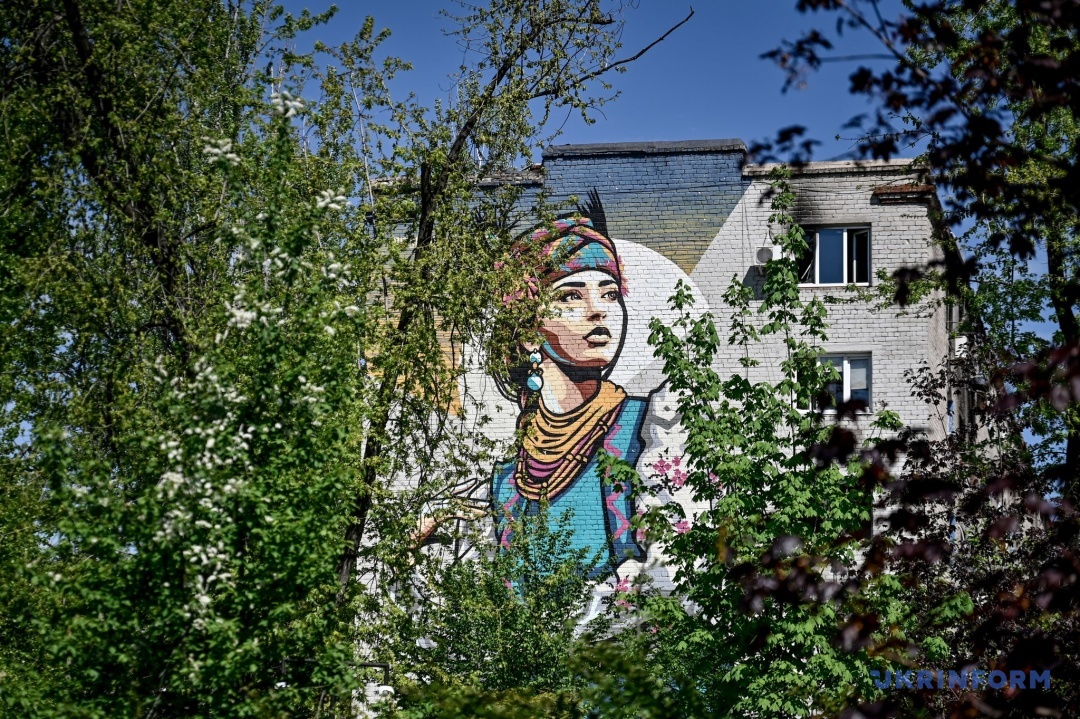 We got to the street that many people know because of its "Mural Alley". In 2021, famous artists from Kyiv, Odesa, Kharkiv, and Ivano-Frankivsk region created a series of murals on the facades of apartment blocks. Most of these murals have survived, unlike the flats, under the rubble of which bodies of local residents remain to this day...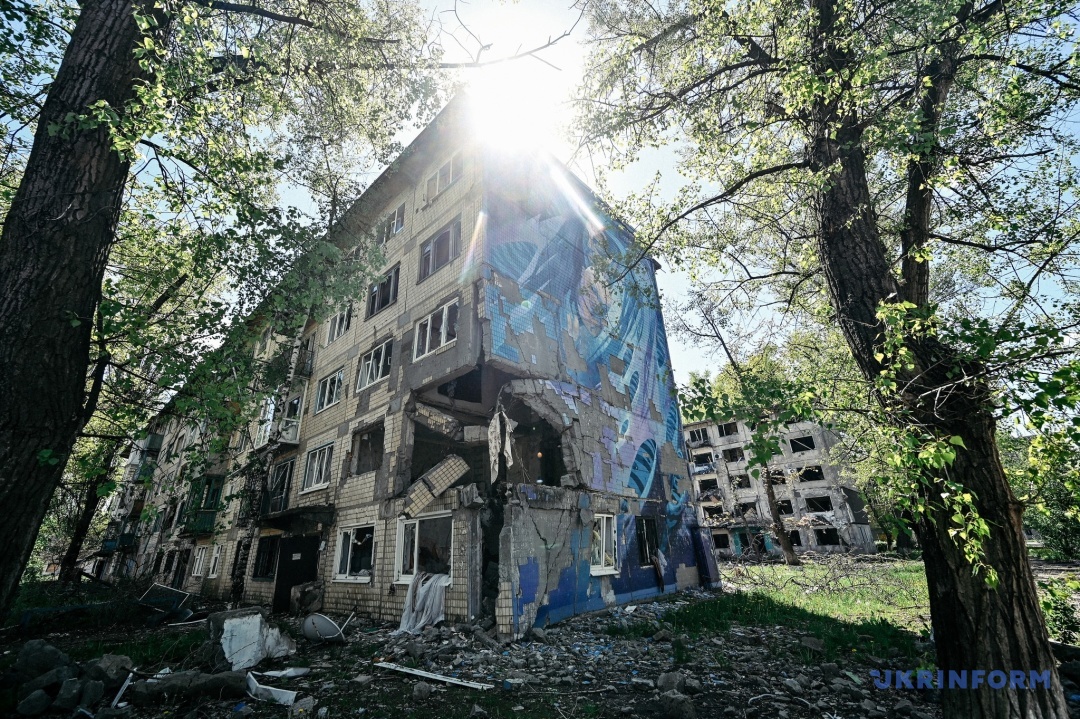 WHY BODIES ARE NOT REMOVED FROM UNDER THE RUINS
The first minutes of our visit were a little eerie: it was sunny and warm, we could hear birds singing, and at the same time, there was no one out on the streets. There was not even a hint of life.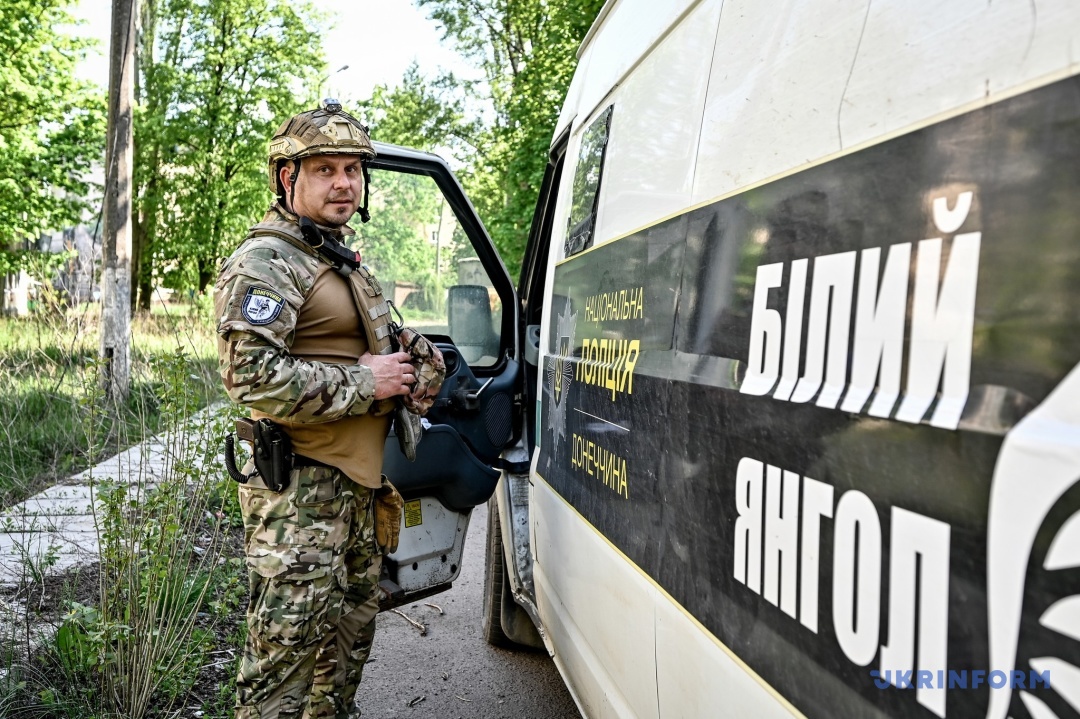 We were lucky as the White Angel police crew drove into one of the yards. This is a special unit that evacuates people, delivers humanitarian aid, construction materials, and food.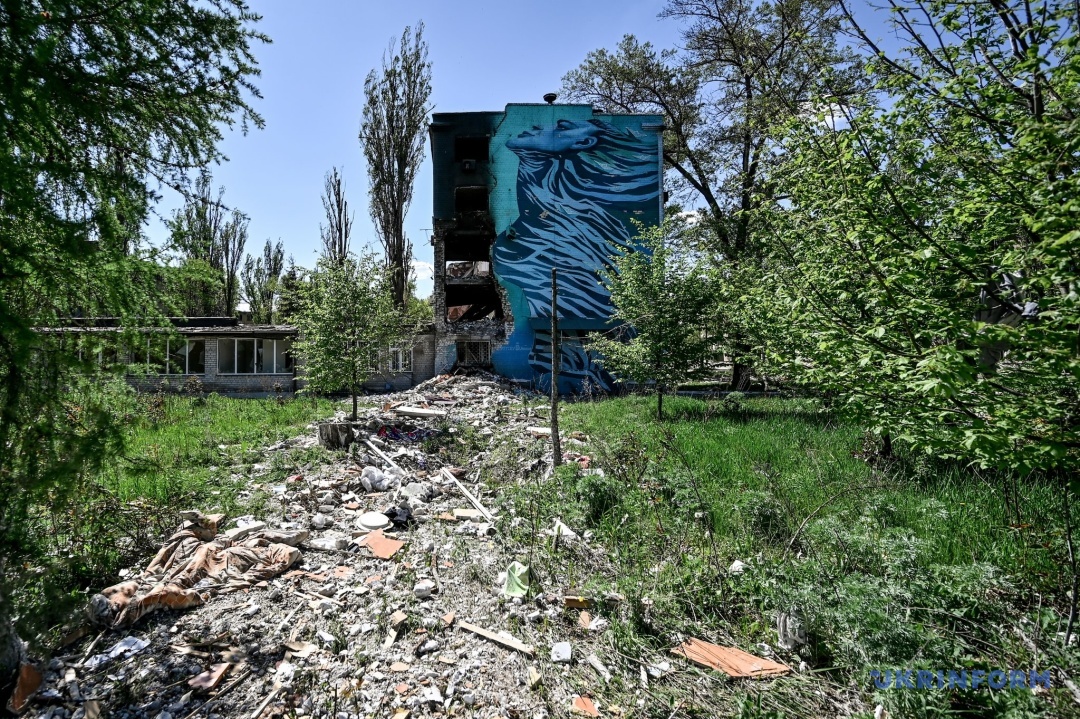 "Currently, there is one child left in the city – a 12-year-old boy, whose parents are hiding him from evacuation. We are doing everything possible to find him. His mother has older children, too: her daughter lives in Pokrovsk, the other one lives in Dnipro. They record videos and send them to us, we show her these clips to persuade her to let us evacuate the kid but the woman categorically refuses. There are many abandoned apartments in town and where exactly they are hiding is difficult to understand. Their own place is also abandoned," says law enforcer Hennadiy Yudin.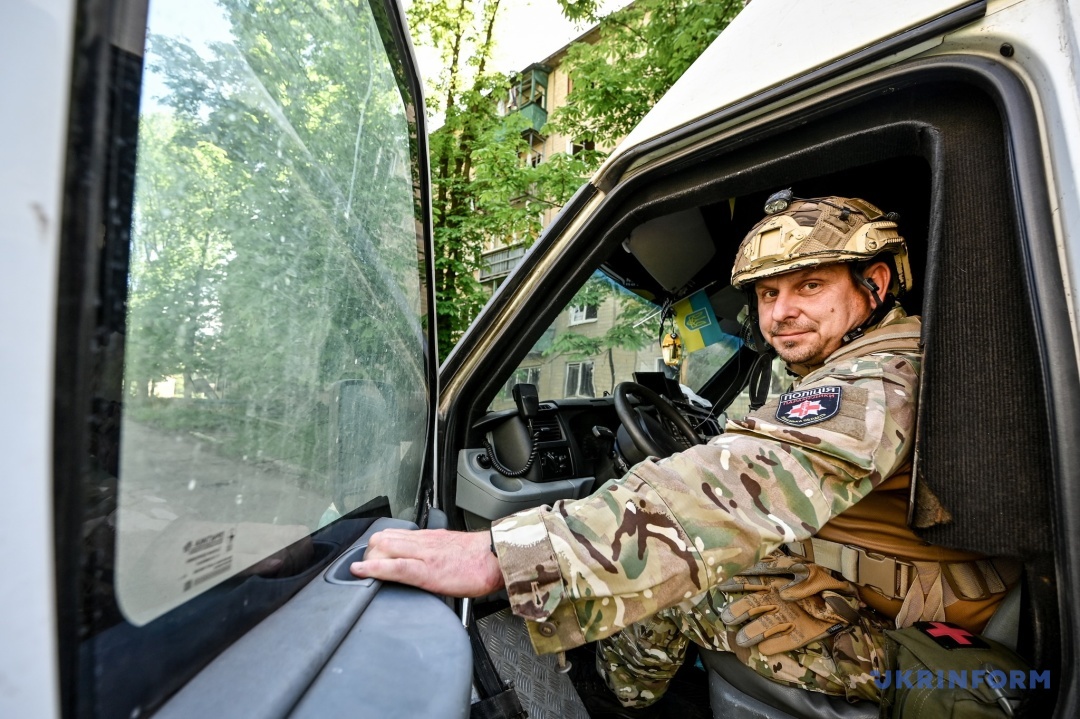 Hennadiy Yudin
People call the hotline of the special unit to request evacuation. For example, on the day (May 5), the police took three people to Pokrovsk, then the military administration transferred them to an evacuation train that carried them to Uman or Berdychiv.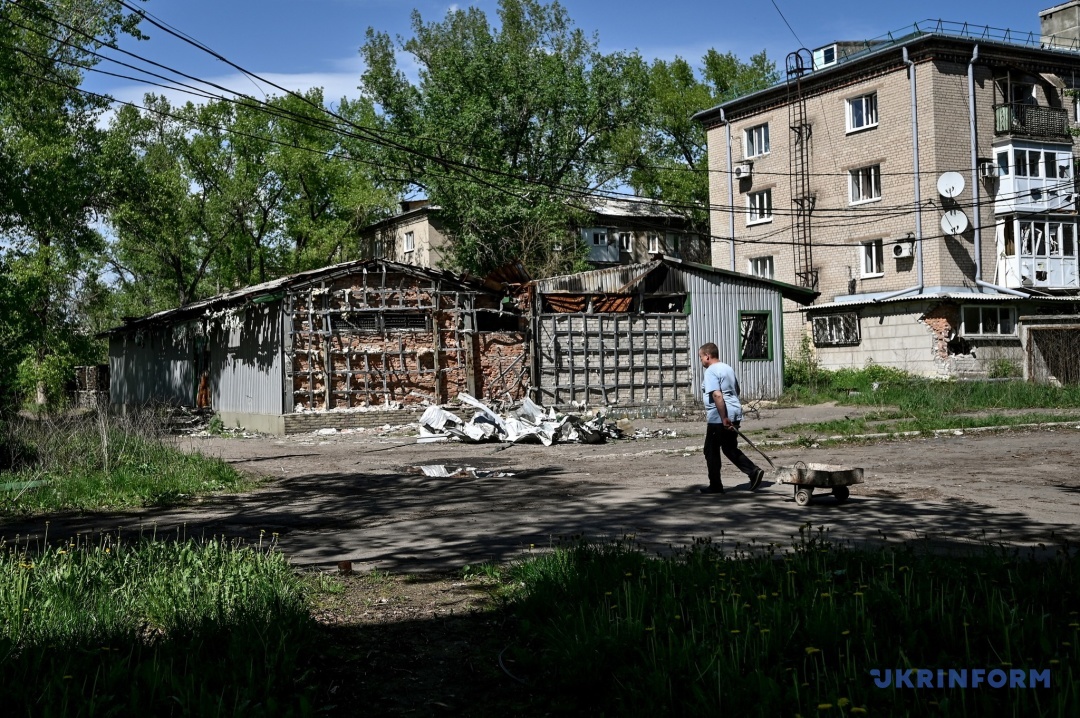 "In March, 2,000 people remained in town (before the full-scale invasion, the population was 41,000, - ed.), and now, according to the estimates made by the city military administration, there are 1,760 people left," Yudin adds.
He notes that the situation in the area has worsened since late February when the Russians started dropping bombs and guided missiles. They cause huge destruction.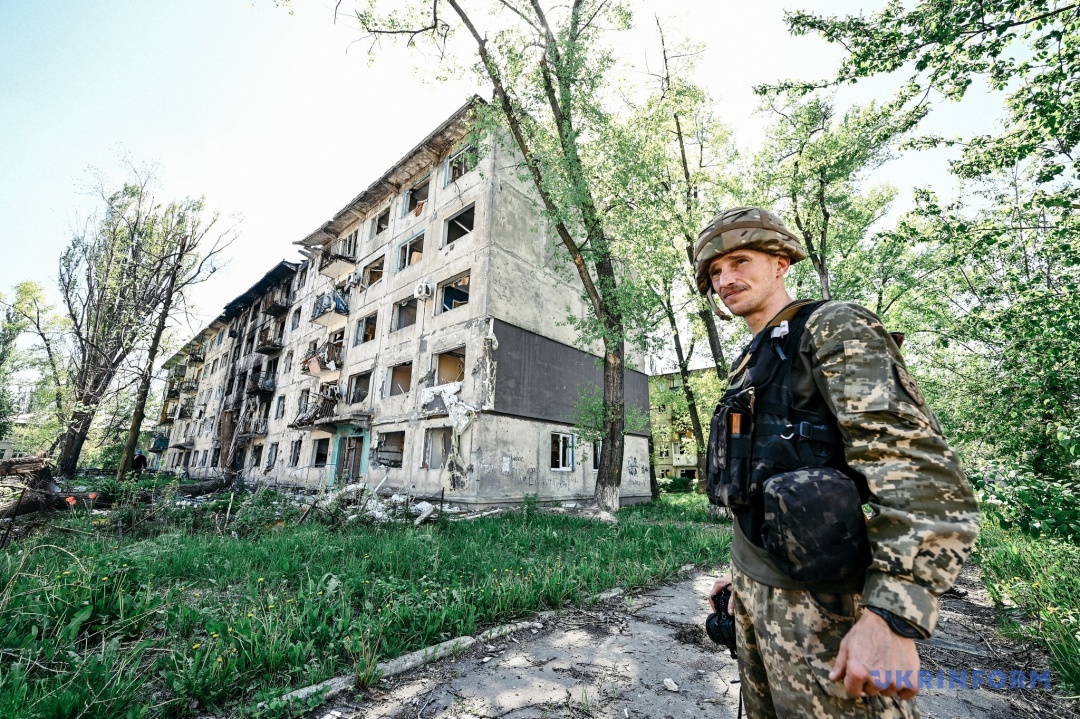 "They are hitting apartment blocks. According to our calculations, there are three bodies remaining under the rubble. It is impossible to retrieve them because there is no construction equipment in the area and there is nothing to be used to lift those concrete slabs. Today we were told that the neighbors found under the rubble the body of a worker of our utility service - an electrician. A week ago there was yet another shelling and a projectile hit the electricians' office, and that's where he was at the moment," says the law enforcement officer.
We didn't have much time to talk because the White Angel team has to go around the place during daytime and, if any of the locals finally decide to evacuate, they transport them to a safer location.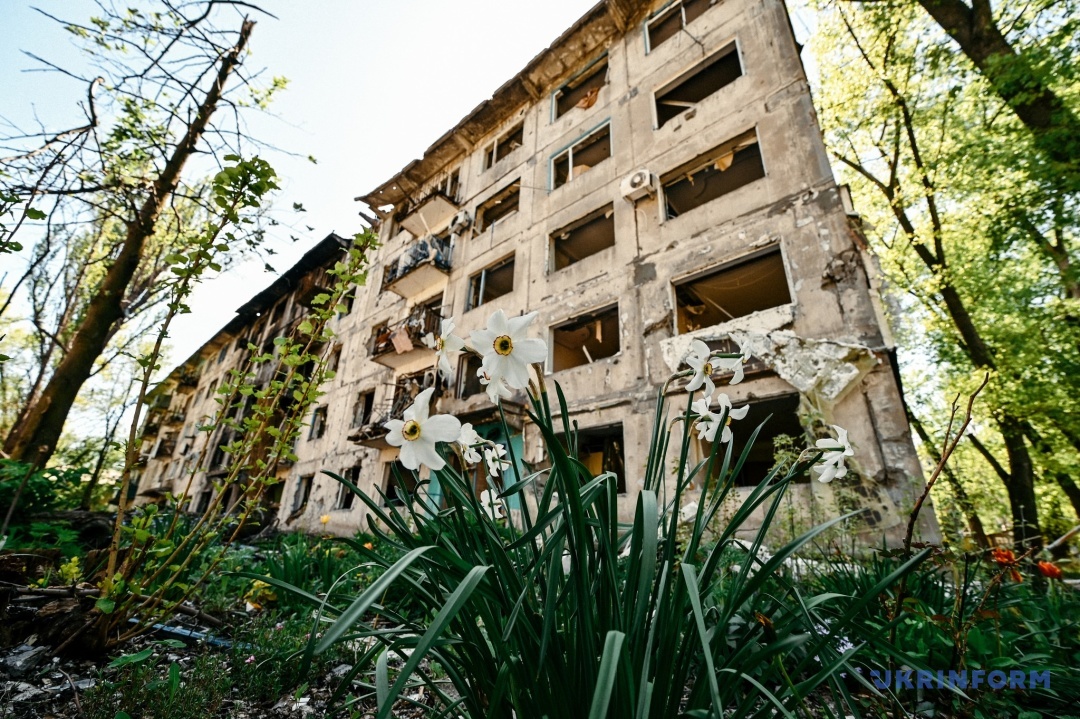 BIRTHDAY
While we are photographing mutilated houses, we see two women walking down the street, engaged in a lively discussion. Even at the beginning of our work in Avdiivka, we were warned that people here, to put it mildly, are unwilling to speak with journalists. I kept this in mind but I still decided to take a risk and turned to those women. They categorically didn't want to be photographed but they did agree to talk.
"We live in the basement. We set it up ourselves. Thank God, the store is open. We bought cake, it's our friend's Birthday, so we're going to celebrate," says the eldest of the women, who goes by the name of Svitlana.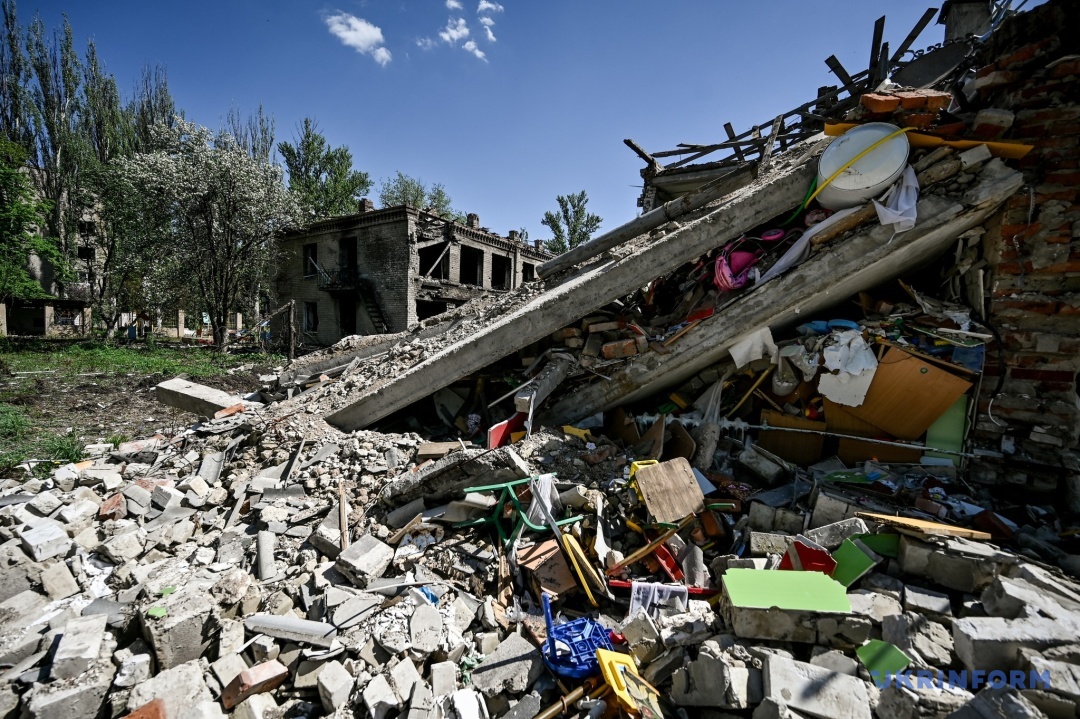 I ask if they would like to evacuate. They say:
"But where would we go? Is anyone waiting for us anywhere? If they had told us that we had to leave for two weeks, we would have gone, but this has been going on for nine years and there seems to be no end to it. Missiles fly in regularly, twice a day. Here's a house without an entrance, it was hit last week. The woman remained there, under the rubble, and no one cleared it. On the same day, another five-storey building was hit by a missile. One person was retrieved but another one wasn't," Svitlana answers.
Another woman's name is Angela. She is a nurse in a local hospital. Actually, she lives there because her house suffered a direct missile hit.
The women say that mobile signal is not available everywhere but a shop is open, they take water from wells, electricity – from a generator, and they cook food on wood stoves. They get their news from the radio or from relatives.
"In our block has eight entrances and only eight people now live there. In the neighboring house, there are four people, there are some where not a single person lives, although there is a house where as many as 15 still reside. Those who have money left the place and those who have none remain. I don't have anywhere to go and no money either. I gave my bank card to my daughter to help her rent an apartment," Svitlana adds.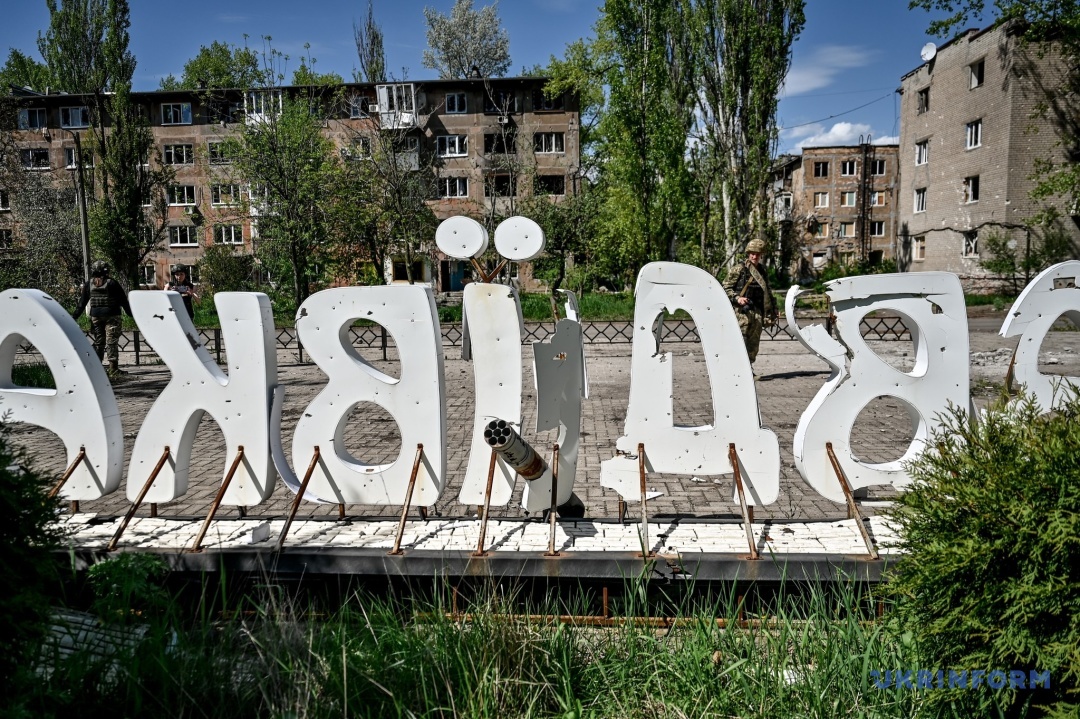 IT WAS A COOL TOWN, AND NOW IT'S TERRIBLE TO LIVE IN
On a parallel street, we see several people carrying water in plastic bottles. At the entrance of their house, firewood is drying in the sun, women are cleaning the place up, picking up bits of shattered glass and concrete fragments.
"Our balconies were down but we cleaned everything. On March 13, a shock wave damaged the house. Out of all signs of civilization, we only have a small stove here which we set up late December. The first time we fired it up was December 24. It needs a lot of firewood but now we use it only to heat or cook food, and that's all. Fortunately, this winter was warm," says Rita.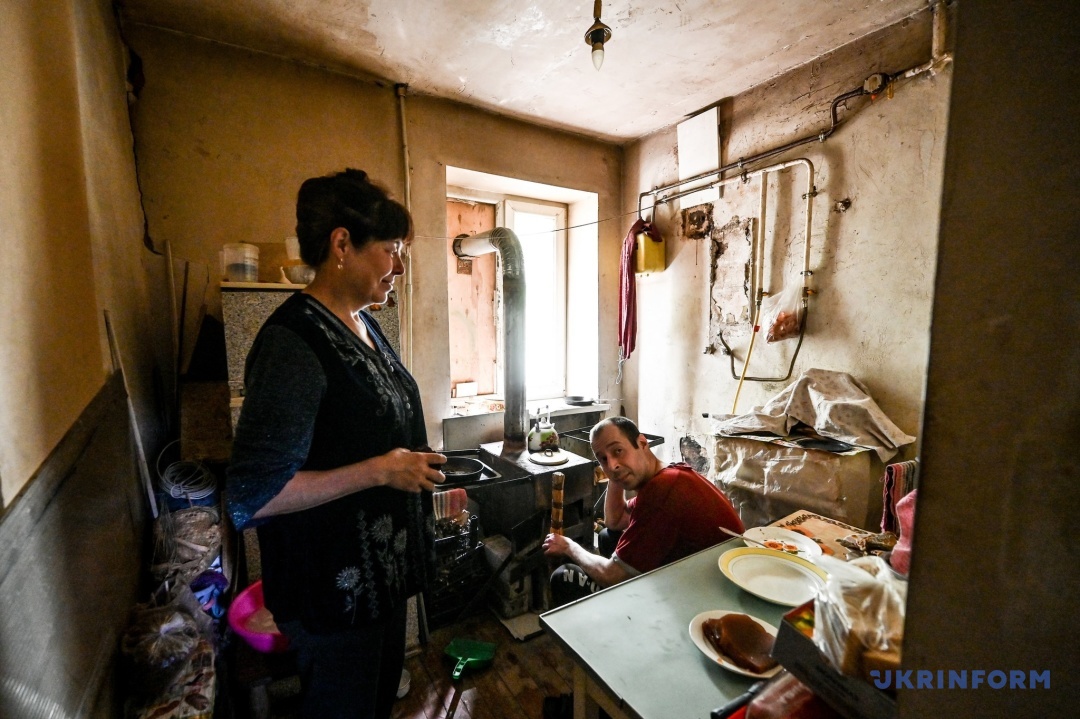 She lives with her son, Oleksandr. They say they don't want to go anywhere, although they have relatives who live in a community 60 km from Avdiivka.
"We have been hearing this war since 2014. There was a period of calm, people rebuilt their houses little by little. But what is happening now has not been seen before. Every house has been hit at least once. Twice, our roof was set ablaze. We aren't even hiding. Where would we find a place? When we hear incoming whistling from the 'DPR' side, we just stand in the hallway and wait," Oleksandr says.
People point to a house nearby, which was broken in half by a missile strike, and almost nothing remains of the apartments. Under the rubble is a woman's body. There's no way to get her out.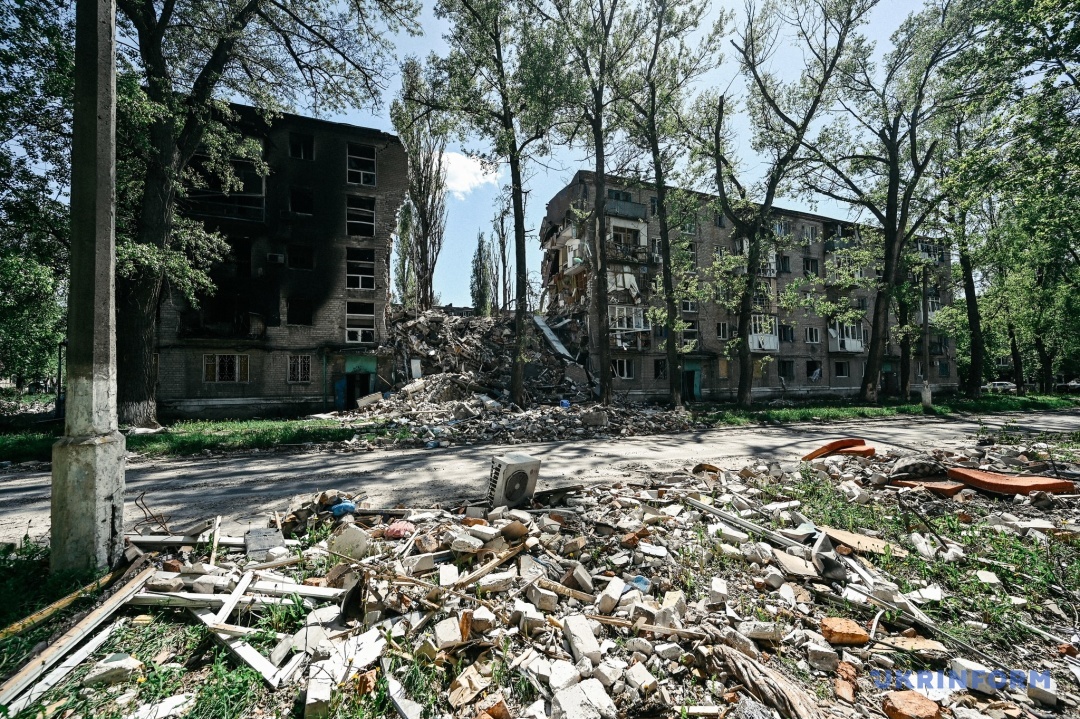 Rita and Oleksandr live on the first floor, their neighbor lives on the third. People are already gathering firewood for next winter and stocking up on water.
A little further down the street, we find the already legendary grocery store. It's legendary because he was mentioned by everyone we spoke with. So we got in. There was a small line, the windows were illuminated, refrigerators were full of food and operating as the generator was on. Here you can buy everything: from bread to batteries.
"Don't take pictures of people but our shop windows or prices – film as much as you like," says entrepreneur Oleksiy Mykolayovych.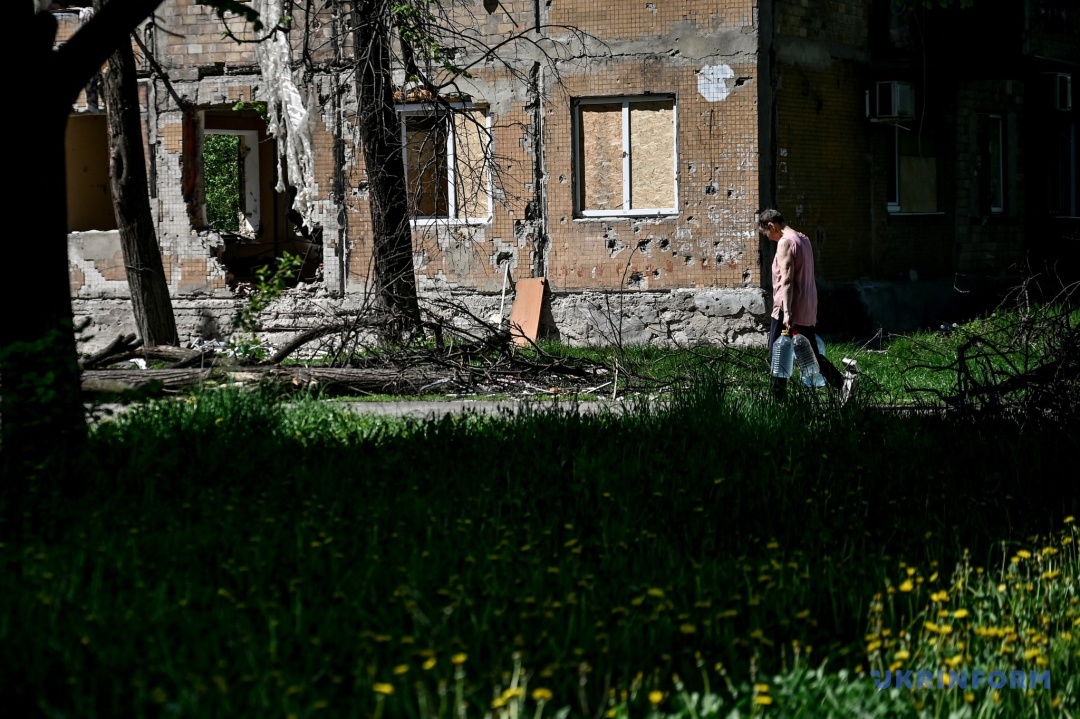 According to his observations, the number of buyers has decreased recently. Mostly, it's the elderly who come by.
"I used to work at a mine in Donetsk. I was born here, I studied here, and I've always lived here. Our town was a beauty. We were 'cool' in every sense. Twelve minutes to get to Donetsk. Never in my life did I think that such a thing could happen. We thought the worst was in 2016, but no. Grad MLRS, mortar mines... but that's not even the worst... compared to missiles and bombs," he says.
HOME: DESTROYED, WINDOWS SHATTERED, BUT IT'S STILL OURS
When we were about to leave town, we saw a house with smashed and burnt entrances, but several people still live there. One of the men shouted at us, warning that we can't photograph him. He claimed this could lead to a strike eventually hitting the place. We did not argue and assured the man that the strikes did not depend on our work. In a few minutes, the man spoke to us again, offering to show us, his "new life" as he put it.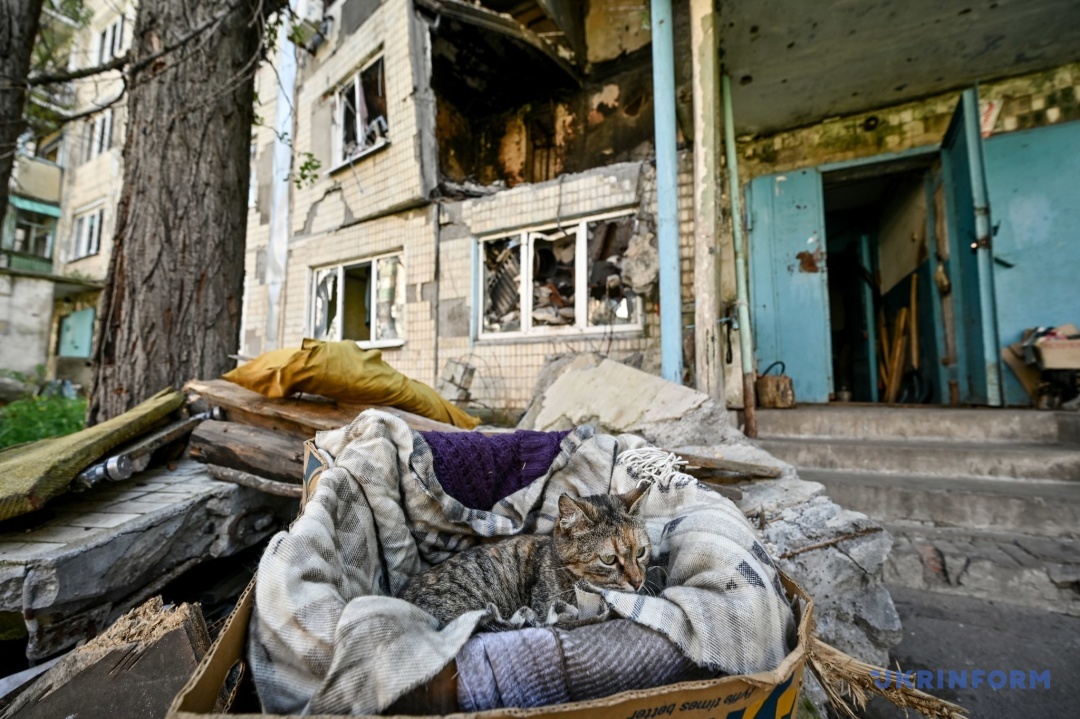 "Here is my cat Ksyusha and her red kitten. She gave birth not so long ago. I take them out to the sun and then take them back home. Our house was struck twice: the first time was in July, and the second time was in October, and then there was a fire. Both times it was Grads, both times when people were at home," he says.
The man offers that we stay in town for at least a week to feel what it's like to live in a house that shakes from missile attacks. He adds that there is nowhere to hide here. People don't really want to go down to basements after a woman was buried in one of them following a strike and no one could get her out.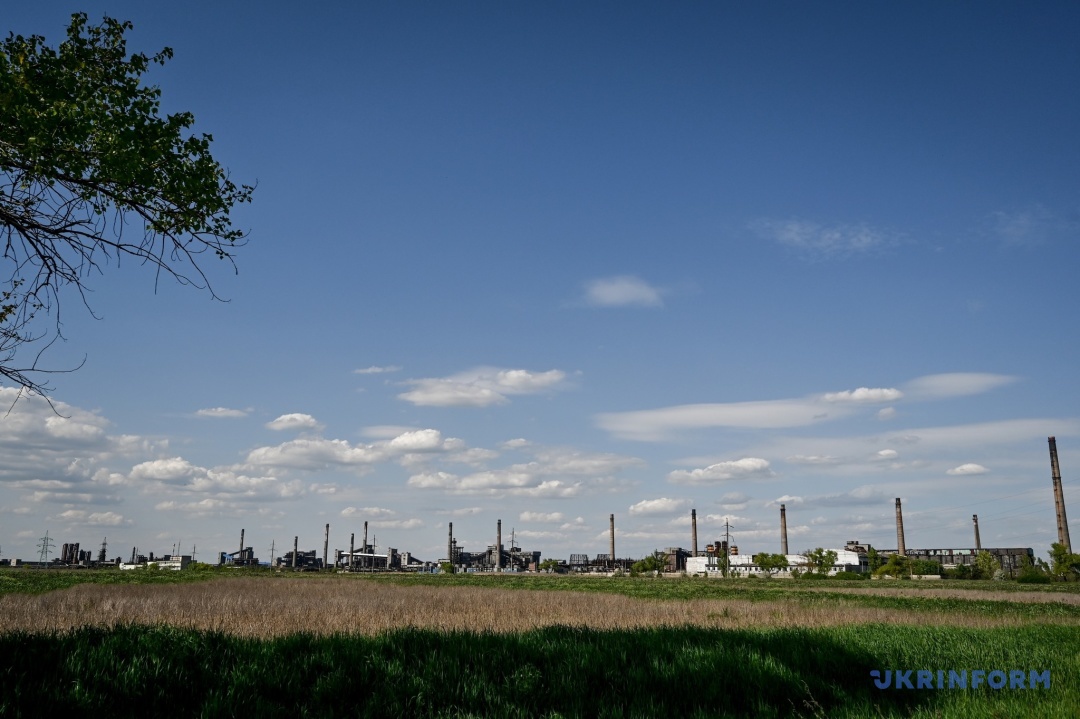 He says he hasn't seen his family over the past eight months, only online. In farewell, he kissed my hand and said: "Our home is here: it's destroyed, windows are shattered but still it's ours."
Olha Zvonariova
Photo by Dmytro Smolienko