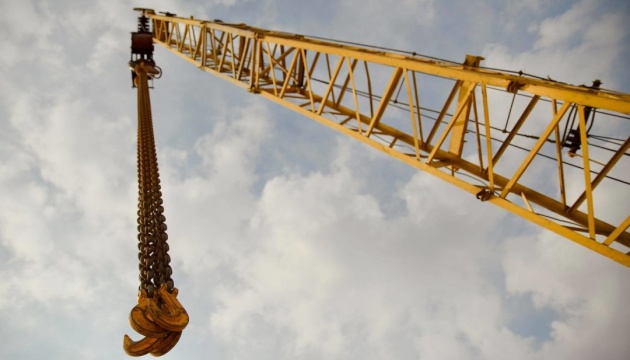 Restoration of a house damaged by rocket fire begins in Ukrainka, Kyiv region
In the town of Ukrainka, in the Kyiv region, the restoration of a multi-storey building damaged by a Russian missile attack has begun.
Ruslan Kravchenko, the head of the Kyiv Regional Military Administration, reported this on Facebook, according to Ukrinform.
"In the city of Ukrainka, the restoration of a multi-storey building that was damaged as a result of an air attack has begun. Last week, two apartments were destroyed due to the fall of Russian missile fragments," he said.
The Chairman of Kyiv Regional Military Administration visited Ukrainka for an inspection to personally make sure that all work started on time.
According to him, in order not to delay the process, they developed design and estimated documentation as soon as possible. Damaged windows have already been replaced where necessary. The plans are to restore the damaged wall of the high-rise, arrange the facade, repair the floor, and install double-glazed windows and window frames.
Kravchenko said that he would personally monitor the progress of the restoration work in the future. "We have no right to delay the process. We will do everything to ensure that residents of the damaged apartments return to their homes as soon as possible," he said.
As Ukrinform reported earlier, on the morning of April 28, Russia launched a missile attack on Ukraine, hitting residential buildings in Dnipro, Uman, the Cherkasy region, and Ukrainka, the Kyiv region.
Two people were injured in Ukrainka as a result of the Russian missile attack. The falling fragments of an enemy missile damaged apartments on the 5th and 6th floors of a high-rise building. One of the victims in Ukrainka is a 13-year-old girl.