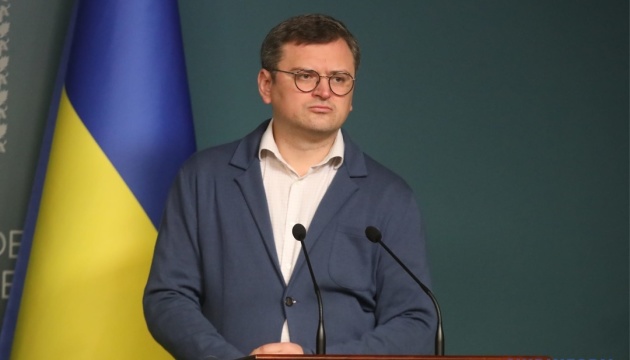 Dmytro Kuleba: The West's settlement plan called victory for Ukraine
The West has sided with Ukraine and considers its victory in the war with Russia to be a settlement plan.
Dmytro Kuleba, Ukrainian Foreign Minister said this in an interview with TV8 Moldova, Ukrinform reports.
"The West has its own plan for a settlement. This plan is called the victory of Ukraine. Why did the Westside with Ukraine - because it realizes that this is not just Russia's attack on Ukraine. This is Russia's attack on the international order. If Russia gets away with it now and it turns out that you can bite off a piece of someone else's territory, you can kill, rape and torture people and you will not be punished for it, then everyone around the world who wants to repeat this model will start acting like Russia," he said.
Kuleba emphasized that the West understands that Russian aggression is a threat to its life as such, while for Moldova and Ukraine it is a physical threat.
"You realize that if, God forbid, Putin's plan came true and they took over Ukraine, there would be no independent Moldova anymore, because they would have come here immediately. There would be politicians here who would tell us that life would be even better, that finally with Russia, Russia would restore order. Wherever Russia comes, there is no order," the minister said.
The Foreign Minister summarized that the West has supported President Zelensky's Peace Formula, but the common plan is Ukraine's victory and there is no alternative.
As Ukrinform reported earlier, on April 27, Ukrainian Foreign Minister Dmytro Kuleba visited Moldova. He held talks with his counterpart Nicu Popescu and discussed security challenges, infrastructure development, trade, and transit opportunities in Moldova with President and Prime Minister Maia Sandu and Dorin Recean.