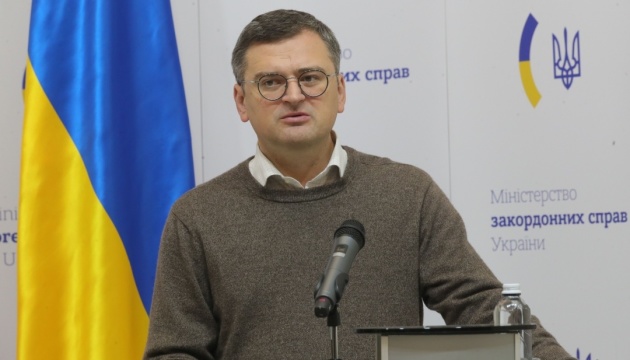 Decision on F-16s will depend on outcome of Ukrainian counteroffensive - Kuleba
The decision to transfer F-16 fighter jets to Ukraine is a matter of time and will be related to the outcome of a Ukrainian counteroffensive.
Ukrainian Foreign Minister Dmytro Kuleba said this on Ukraine's 1+1 television channel, according to Ukrinform.
"We will get the F-16. It is a matter of time and our job - the job of the president's team - to make this decision as soon as possible. I think that this decision by the United States will be related to the outcome of the [Ukrainian] counteroffensive," he said.
Kuleba added that if Ukraine already had the F-16, the counteroffensive would have been much faster and it would have been possible to save many more lives of Ukrainian soldiers, as well as civilians who suffer from missile strikes.
"But, unfortunately, today I have to state that there is no decision on the F-16, but we are moving towards it," the minister said.
Kuleba also noted that the current priority for Ukraine is artillery ammunition, armored vehicles and F-16s: "These are very important stories that we are working on every day."