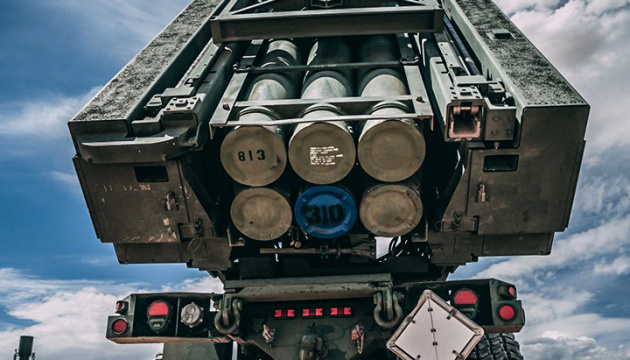 U.S. announces new package of defense aid to Ukraine
The United States is allocating a new tranche of security and defense assistance to Ukraine, which will mainly include ammunition and other weapons required by the nation's Armed Forces.
This was stated by White House spokeswoman Karin Jean-Pierre, who spoke at a press briefing in Washington, Ukrinform's own correspondent reports.
"The package which will be announced later this afternoon by Departments of State and Defense includes more ammunition for U.S.-provided HIMARS that Ukraine has been using so effectively," Jean-Pierre noted.
In addition, according to the spokesperson, more rounds for howitzers, artillery, and mortars, as well as anti-tank weapons, are being transferred.
This is the 37th package of security assistance for Ukraine using presidential drawdown authorities, she noted, adding that it follows "extensive work by the US government over the past few months to fulfill Ukraine's request ahead of its planned counteroffensive and ensure they have the weapons and equipment they need."
The U.S. will "continue to work with our allies and partners around the world to support Ukraine as they defend their democracy," Karin Jean-Pierre stressed.
As Ukrinform reported earlier, U.S. Secretary of State Antony Blinken said on Wednesday that the United States would support the Ukrainians not only in the period of preparation for a counteroffensive, but also in the future to provide powerful capabilities for the Armed Forces to repel potential attacks by Russia, as well as the support strong democratic foundations.