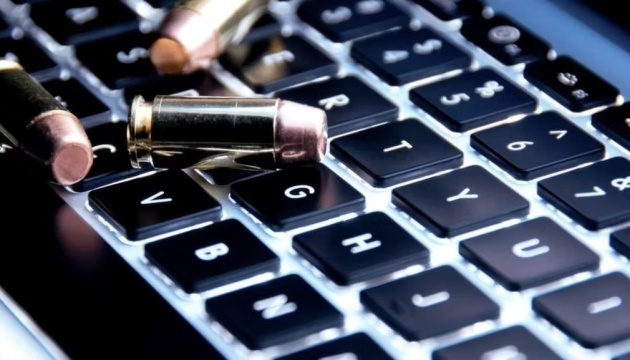 Russia attacks civilian infrastructure in cyberspace just as it does on ground - watchdog
The Government Cyber Emergency Response Team, CERT-UA, monitors the activities of more than 80 hacker groups, most of which are those from the Russian Federation, while 90% of their members are Russian military operatives.
That's according to Volodymyr Kondrashov, the spokesman for the State Service of Special Communications and Information Protection, who spoke at the national telethon, Ukrinform reports.
"Where are the attacks coming from? CERT-UA, which is manually engaged in prevention, detection, and response to cyber attacks and cyber incidents, monitors the activities of more than 80 groups, most of which are hacker groups from the Russian Federation, whose 90% of the members are Russian military operatives. That is, we see that Russia uses the same tactics in cyberspace as it does on the conventional battlefield, that is, it tries to attack civilian infrastructure," he said.
Kondrashov noted that in the first four months of 2023, in manual mode alone, the CERT-UA team repelled and processed 700 cyber incidents, a third of which were attacks on government bodies. He noted that in April, 151 attacks and cyber incidents were processed, 54 of which were targeting authorities. This is 2.5 times more than attacks on the security and defense forces sector.
Also, the spokesman said that in April, the systems automatically blocked 24 million cyberattacks, of which 23 million were about scanning.
Kondrashov emphasized that, despite a certain decrease in the number of attacks in certain sectors, the systematicity, complexity, and intensity of these attacks remain "very high," and that the main target is civilian infrastructure, businesses, authorities, and citizens.
He also emphasized that in most cases, the culprits fail to achieve their strategic goals.
"The fact that our systems are working is already an example of our resilience and our ability to repel the enemy," said the spokesman.
At the same time, Kondrashov added, Ukraine's stability is also ensured by international partnership.
"In a global world, it is impossible to be protected on your own. You can only be protected collectively. And building a common collective cyberspace of a protected world is our main task, and we cooperate with all civilized countries, including the USA, Great Britain, and EU member states, to establish cooperation," official explained.
As Ukrinform reported earlier, the Cabinet of Ministers approved the Procedure for responding to cyber incidents and cyber attacks.