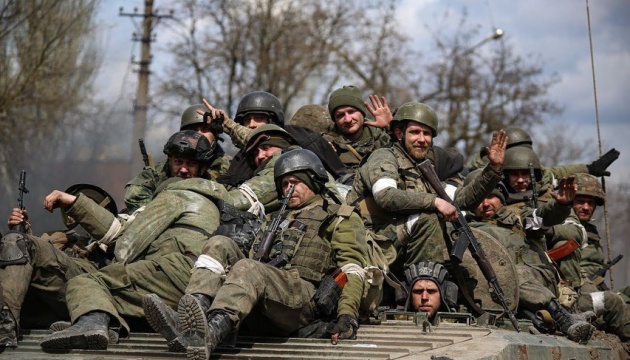 Russian army loses up to two military units near Marinka, Avdiivka every day - Defense Forces
In the Marinka and Avdiivka directions, the Russian army loses about two military units every day, positional battles continue.
Oleksiy Dmytrashkivskyi, head of the joint press center of the Defense Forces of Tavria area, said this during the nationwide news telethon, Ukrinform reports.
"Positional battles continue in the area of Marinka and Avdiivka, (invaders - ed.) have variable success, but all our positions occupied by the enemy have been recaptured and returned. (Russia - ed.) suffers huge… losses, each day, the enemy loses about two military units," the spokesman said.
According to him, prisoners of war said that they had been sent into battle with no military training.
Dmytrashkivskyi noted that in this area, the enemy used IFVs, armored personnel carriers, and a tank over the past 24 hours, while during nighttime only infantry groups were used.
As reported by Ukrinform, from February 24, 2022 to April 9, 2023, the Defense Forces of Ukraine eliminated about 178,150 Russian aggressors, including 470 soldiers over the past day alone.
Photo: Flickr