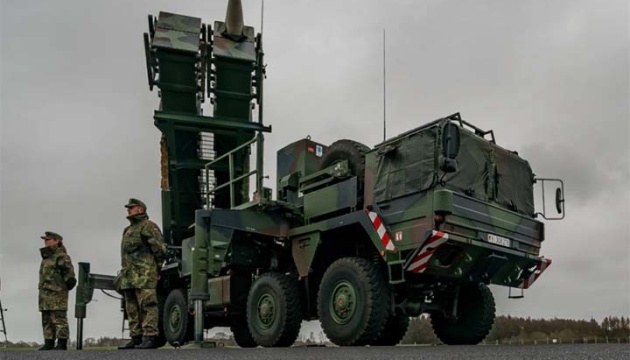 Sixty-five Ukrainian servicemen complete Patriot training course
Ukrainian military personnel, who had been training to operate Patriot air defense systems on U.S. soil, have completed their course and returned to Europe.
That's according to Patrick Ryder, a spokesperson for the U.S. Department of Defense, Ukrinform's own correspondent reports.
"This week, 65 Ukrainian air defenders completed Patriot training at Fort Sill, Oklahoma and have now arrived back in Europe. They're integrating with other Ukrainian air defenders along with donated Patriot air defense equipment from the United States, Germany and the Netherlands," Pentagon spokesman told a briefing on Thursday.
He noted that after the deployment of these systems in Ukraine, "they will strengthen the echeloned air defense of Ukraine, which will provide protection against Russian attacks on civilians and civilian infrastructure."
Ryder added that since Russia's full-scale invasion of Ukraine, the United States has already run various training courses for more than 7,000 Ukrainian troops.
As reported, the U.S. believes that at the current stage, it is necessary to focus on providing Ukraine with air defense systems, missiles, and armored vehicles, rather than F-16 fighter jets, but in the future, the Ukrainians must definitely receive fourth-generation warplanes.
This is an illustrative photo