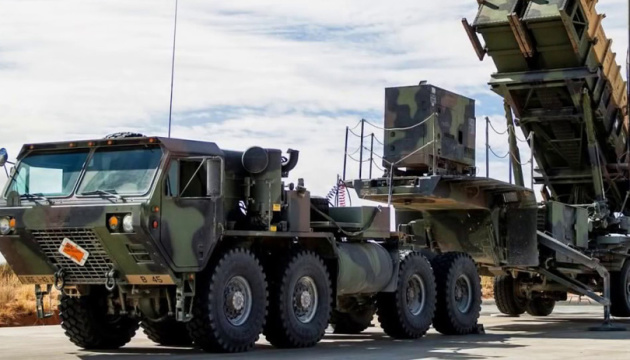 Patriot air defense systems will shoot down ballistic missiles, enemy aircraft – Air Force spox
Patriot air defense systems, which Ukraine receives from international partners, can shoot down not only ballistic missiles but also enemy aircraft that launch missile and bomb attacks on Ukraine from temporarily occupied territories.
"The system is good not only in terms of shooting down ballistic missiles, it is a long-range system. Unfortunately, we do not have such long-range anti-aircraft systems, because our main system is Buk-M1 with a range of up to 40 km, S-300 system has a range of 70 km. Therefore, the range of 150 km, which both Patriot and SAMP/T systems have, will help primarily to shoot down not only ballistic missiles but also to oppose Russian aviation at long distances," Spokesperson for the Air Force of the Armed Forces of Ukraine Yuriy Ihnat said during the national news telethon.
He emphasized that now Russia uses aviation in the front-line areas of north and south to launch missiles and guided aerial bombs.
"They fly up to a distance of 30-40, 50-60 km to our borders and can drop these bombs. We know how destructive aviation bombs of large tonnage are. And the presence of long-range anti-aircraft systems, as well as aircraft capable of firing at a distance of over 150 km, will drive Russian aircraft away from our borders. It is clear that we would like to see not only the downed ruscist cruise missiles but also their aircraft which often appear on the contact line," Ihnat said.
He clarified that he meant the downing of enemy aircraft in the temporarily occupied territories of Ukraine, where the ruscists fire missiles and bombs on the positions of the Armed Forces of Ukraine.
According to him, the systems will be placed in a way to cover Ukraine's critical infrastructure and troops.