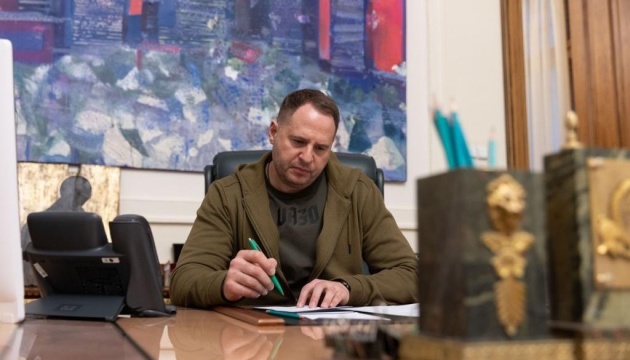 Yermak informs Biden's advisor about situation at the front
As part of the ongoing dialogue with allies, Head of the President's Office Andriy Yermak had a telephone conversation with U.S. President's National Security Advisor Jake Sullivan on March 20.
"Yermak informed Sullivan about the current situation at the front, in particular in the most difficult sectors of Donetsk region," the President's Office informs.
At the same time, Yermak pointed out the importance of providing the Armed Forces of Ukraine with additional weapons and ammunition as soon as possible.
Yermak also thanked the American people, the U.S. President, and both houses of Congress for their unwavering strong support for Ukraine in the fight against the terrorist state, and steadfast support for the sovereignty and territorial integrity of Ukraine.
As reported, on March 20, the administration of U.S. President Joseph Biden announced a new security assistance package to Ukraine, which includes HIMARS, HARM missiles, other ammunition and weapons.