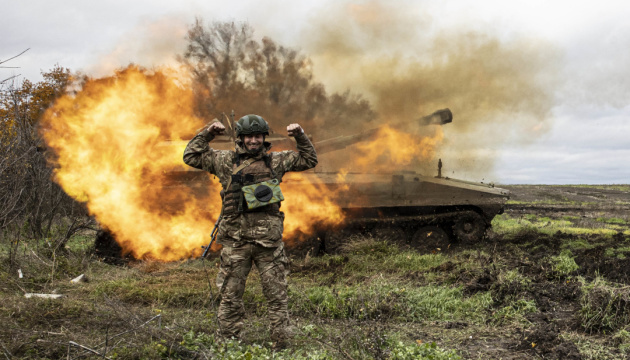 Ukrainian troops eliminate more than 5,800 invaders in past week
Over the past week, Ukrainian defenders eliminated 5,820 Russian invaders and 387 units of Russian weapons and military equipment.
"During the week of March 13-19, the Armed Forces of Ukraine eliminated about 5,820 enemy personnel," Oleksandr Pavliuk, First Deputy Minister of Defense of Ukraine, posted on Telegram.
Moreover, the Russians lost many weapons and military equipment units. In particular, 66 enemy tanks, 84 armored personnel vehicles, 81 artillery systems, 14 MLRS, 9 air defense systems, 60 vehicles, and 20 units of special equipment were destroyed.
In addition, according to Pavliuk, Ukrainian fighters shot down an aircraft, a helicopter, and 51 unmanned aerial vehicles.
As reported, according to the General Staff data, the Armed Forces of Ukraine eliminated about 164,910 Russian soldiers, including 710 soldiers over the past day, from February 24, 2022 to March 19, 2023.