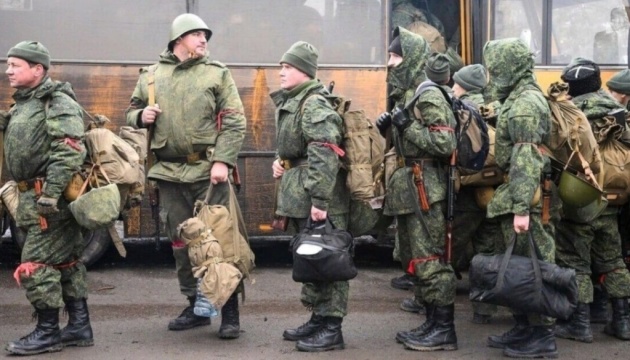 Russian gov't could expand conscription age - British intelligence
Russian authorities are likely preparing to promote wider conscription to cover their military needs amid the ongoing war.
That's according to the British Defense Ministry, citing an update by the country's defense intelligence, Ukrinform reports.
It is noted that on March 13, a bill was tabled in the Russian Duma on changing the conscription age range from 18-27 years to 21-30 years. The law is likely to be adopted and enter into force in January 2024.
Since Soviet times, regular conscription campaigns have been held twice a year in Russia. They differ from "partial mobilization", which has been in place since September 2022.
Russia continues to officially prohibit conscripts from participating in Ukraine operations. However, at least several hundred of them appear to have signed the contract due to administrative mix ups or after being coerced to do so.
Many men aged 18-21 claim exemption from the draft due to being in higher education.
"The authorities are highly likely changing the age bracket to bolster troop numbers by ensuring that students are eventually forced to serve. Even if Russia continues to refrain from deploying conscripts in the war, extra conscripts will free up a greater proportion of professional soldiers to fight," the statement reads.
As Ukrinform reported earlier, in its previous summary, British intelligence noted that for the Russian army, even local offensives along the front line have become problematic due to the exhaustion of combat capabilities on the ground.