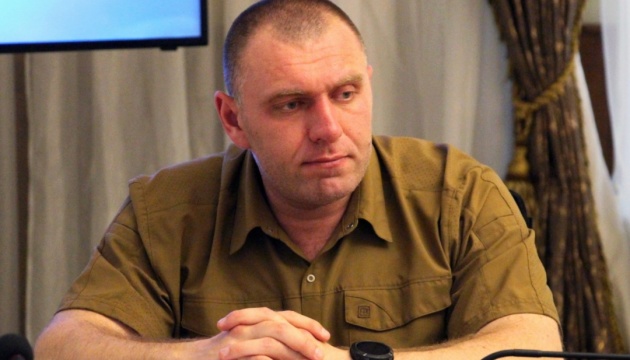 SBU gathering evidence to "surely bring Putin to the dock" - agency chief
The Security Service is working tirelessly to make sure that both perpetrators and organizers of crimes are held accountable.
That's according to the SBU chief, Vasyl Maliuk, Ukrinform reports citing the agency's press service.
"Forcible deportation of Ukrainian children to Russia is just one of Russia's numerous crimes. And Putin must be personally held accountable for them," Maliuk emphasized.
He recalled that under the procedural leadership of the Prosecutor General's Office, the SBU is running over 31,000 criminal proceedings related to war crimes and other crimes committed by the Russian Federation against international humanitarian law in Ukraine. Among them are more than 16,000 cases of illegal deportation of children.
"Investigators work every day so that not only the perpetrators but also the main 'organizer' of crimes are punished. We are doing everything to show the world not emotions, but a clear evidence base that will eventually bring Putin to a well-deserved end on the dock. Putin definitely deserves an international tribunal," Maliuk said.
The Security Service also continues to investigate the facts of Russian strikes targeting critical and civilian infrastructure facilities, including children's hospitals and schools. Such hostile attacks killed and injured many children in various regions of Ukraine, Maliuk noted.
The SBU chief noted that the probe into the facts of the brutal treatment of prisoners of war and civilian hostages by the Russian invaders is also underway.
The Security Service emphasized the inevitability of prosecution for crimes against Ukraine.
"Each criminal will be exposed and brought to justice, regardless of where they are hiding," the SBU said.
As Ukrinform reported earlier, today the judges of the International Criminal Court (ICC) issued arrest warrants for Russia's President Vladimir Putin and Children's Ombudswoman Maria Lvova-Belova. The warrants were issued based on motions filed by the prosecutor's office on February 22, 2023. According to Prosecutor General Andriy Kostin, this means that outside Russia "Putin shall be arrested and brought to court. And world leaders will think three times before shaking his hand or sitting down at the negotiating table with him."
The deportation of more than 16,000 children from Donetsk, Luhansk, Kharkiv, and Kherson regions was documented in the proceedings in which the Office of the Prosecutor General of Ukraine provides procedural guidance.