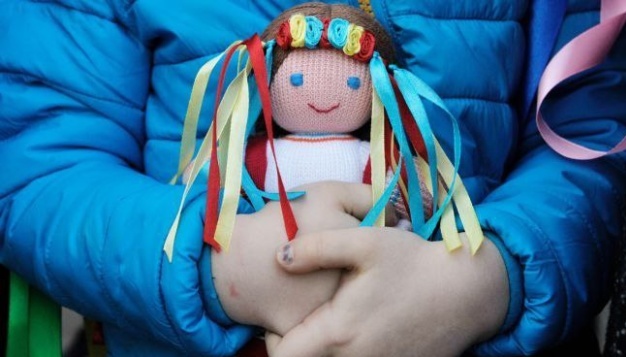 ICC's Khan: Reasons to believe Putin, Lvova-Belova guilty of deportation of children
There are reasonable grounds to believe that Russia's President Vladimir Putin and Ombudswoman Maria Lvova-Belova are responsible for the illegal deportation of Ukrainian children.
That's according to a statement by Karim Khan, Prosecutor with the International Criminal Court in The Hague.
"On 22 February 2023, I submitted applications to Pre-Trial Chamber II of the International Criminal Court for warrants of arrest in the context of the Situation in Ukraine. Today, the Pre-Trial Chamber has issued arrest warrants in relation to the following two individuals: Mr Vladimir Putin, President of the Russian Federation; and Ms Maria Lvova-Belova, Commissioner for Children's Rights in the Office of the President of the Russian Federation. On the basis of evidence collected and analysed by my Office pursuant to its independent investigations, the Pre-Trial Chamber has confirmed that there are reasonable grounds to believe that President Putin and Ms Lvova-Belova bear criminal responsibility for the unlawful deportation and transfer of Ukrainian children from occupied areas of Ukraine to the Russian Federation," the statement reads.
He said the incidents identified by his Office include the deportation of at least hundreds of children taken from orphanages and children's care homes.
According to the inquiry, many of these children have since been given for adoption in the Russian Federation. The law was changed in Russia through Putin's to expedite the conferral of Russian citizenship, making it easier for them to be adopted by Russian families.
"My Office alleges that these acts, amongst others, demonstrate an intention to permanently remove these children from their own country. At the time of these deportations, the Ukrainian children were protected persons under the Fourth Geneva Convention," the statement reads.
Khan also stressed the need to ensure that perpetrators of crimes are brought to justice and that children are returned to their families and communities.
"[W]e cannot allow children to be treated as if they are the spoils of war," Khan said.
As Ukrinform reported earlier, on March 17, 2023, judges at the International Criminal Court (ICC) issued arrest warrants for Russian President Vladimir Putin and Children's Rights Commissioner Maria Lvova-Belova.
Both are suspected of committing war crimes - the illegal deportation and transfer of the population, including children, from the occupied territory of Ukraine, at least since February 24, 2022.