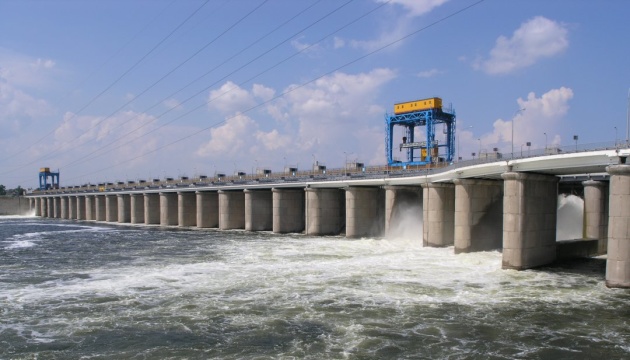 Ukraine at OSCE: Russia trying to cut water supply to Ukrainians by destroying Kakhovka HPP
The Russians are trying to deprive Ukrainians of access to water supply by partially destroying and intentionally opening the locks of the Kakhovka HPP, which threatens to leave some settlements without drinking water.
This was stated by Ukraine's Permanent Representative to international organizations in Vienna, Yevhenii Tsymbaliuk, who addressed the Permanent Council of the OSCE on Thursday, Ukrinform reports.
The Ukrainian ambassador began his speech by condemning the Russian missile attack on Ukrainian cities overnight Thursday. He informed the foreign delegations that, unfortunately, some of the Kh-22 cruise missiles hit infrastructure facilities in Lviv, Dnipropetrovsk, and Kirovohrad regions as Ukraine's air and missile defense system currently cannot intercept them.
"But let me underline one of the peculiarities of the latest attack. It was conducted in the night. And maybe, the intention was to cause more casualties. So, this was the 15th missile attack on Ukraine since last October," Tsymbaliuk said.
He added that, after Russia failed to destroy the Ukrainian power system and freeze Ukrainians, "Moscow has decided to open a new genocidal front against the Ukrainians."
"Now the Russians are trying to deprive Ukrainians of access to the water supply. After the partial destruction and deliberate opening of the gates of the Kakhovka hydroelectric power plant by the Russians, we are losing thousands of cubic meters of water every day. Some settlements may be left without drinking water. Furthermore, it creates additional risks for the proper functioning of the cooling systems of the Zaporizhia NPP," the Ukrainian ambassador said.
He called on the international community and, in particular, the OSCE, "to take action to prevent an environmental disaster with destructive consequences for the entire continent."
Separately, the head of the Ukrainian Mission to the OSCE pointed out that "Russia again is trying to play hunger games with the world by obstructing the Black Sea Grain Initiative."
"Russian representatives have systematically been delaying the inspection of vessels for several months. As a result, a queue of more than 140 vessels was formed in the Bosporus. Most of vessels have been waiting there for more than a month. Due to russia's actions, Africa and Asia, is once again facing food security risks. It is time to demand from russia to stop the delays, end attempts to weaponize food and unblock commercial navigation to the Ukrainian Black Sea ports," Tsymbaliuk said.
He also expressed Ukraine's concern regarding the increase in the volume of transportation through Russian seaports in the Sea of Azov and the Black Sea. The ambassador pointed out that no inspections are carried out on these ships and therefore, "the use by Russia of commercial vessels for receiving military goods should not be excluded."
As reported by Ukrinform, earlier the Deputy Prime Minister and Minister for Reintegration of the Temporarily Occupied Territories Iryna Vereshchuk stated that the Russians are committing ecocide by deliberately and purposefully draining the Kakhovka Reservoir.