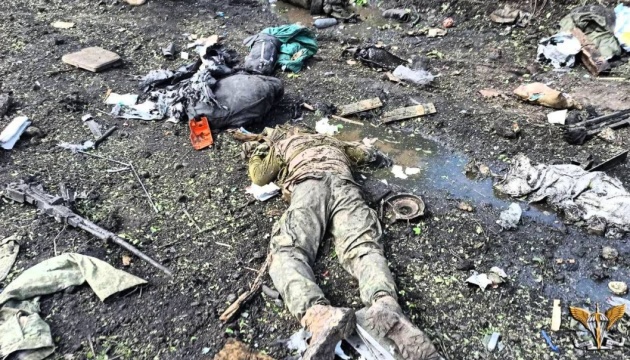 Britain at OSCE: Putin has limited options to sustain war on Ukraine
Russia is now suffering its worst losses in Ukraine since the invasion, while Putin has limited options to sustain his war, but he can still withdraw troops and stop the senseless sacrifice of thousands of Russians.
That's according to a statement by Ian Stubbs, the Senior Military Advisor at the UK Delegation to the OSCE, who spoke at the Security Cooperation Forum in Vienna on Wednesday.
"Over the past two weeks, Russia has reportedly suffered its highest rate of casualties since the first week of the invasion of Ukraine. Russian military leaders have now likely deployed the vast majority of the reservists called up under the so-called "partial mobilization" and Wagner announced on 09 February that it had halted its prisoner recruitment scheme," he said.
According to a British official, "the options for Putin and his military leaders to sustain their war of choice appear to be limited: continue to deplete their forces; scale back their objectives; or conduct a further form of mobilization."
"But there is another option: Putin could end this war now, withdraw all Russian forces from Ukrainian sovereign territory, and in doing so, stop his needless sacrifice of thousands more ordinary Russian people," Stubbs added.
He emphasized that providing Ukraine with the support it "needs to defend itself and push Russia out of its sovereign territory" is the swiftest and only path to a just and lasting peace.
Against this background, the diplomat recalled that the Joint British-Ukrainian Declaration signed on February 8 reaffirmed "our countries' commitment to stand side by side in the face of Russia's aggression."
"The UK is working with Ukraine to help develop their longer-term force structures and capabilities, to reverse Russian gains and build towards a deterrence force of the future. We will support our Ukrainian friends as they fight to liberate their homeland. Ukraine's sovereignty, territorial integrity, and independence will be fully restored," said the official.
As reported, Deputy Permanent Representative of Ukraine to International Organizations in Vienna, Natalia Kostenko, reported that the battle for Vuhledar was one of the most difficult ones for the Russian armed forces since the full-scale invasion of Ukraine. In the ongoing battle, the Russians have already lost almost the entire 5,000-strong marine infantry brigade, as well as at least 130 units of military equipment, including 36 tanks, within just a week.
Earlier it was reported that in the battles of Soledar alone, Russia lost more soldiers than in the two Chechnya wars.