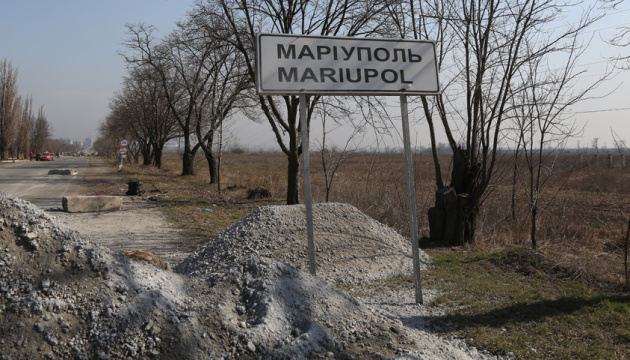 Five loud blasts reported in occupied Mariupol
Five loud explosions rang out in the Prymorskyi district of temporarily occupied Mariupol.
That's according to Petro Andriushchenko, an adviser to the city mayor in exile, Ukrinform reports.
"Five loud explosions in a row in the Prymorskyi district of Mariupol. Our people report that they rang out in the sea port area. That's exactly where the occupiers recently deployed military hardware and anti-aircraft defense systems," Andriushchenko wrote.
According to the official, the consequences are being verified.
He added that after the explosions, a large number of enemy warplanes appeared in the sky above the city.
Meanwhile, pro-Russian chats are being "purged at bullet speed" of any reports regarding the blasts.
As reported, Russia's aggression caused a major humanitarian disasters in Mariupol. Almost 90% of the city has been destroyed as a result of enemy shelling.
Currently, more than 100,000 residents remain in the acptured city.
The invaders are turning Mariupol and the surrounding villages into a military-logistics hub for the Russian army.