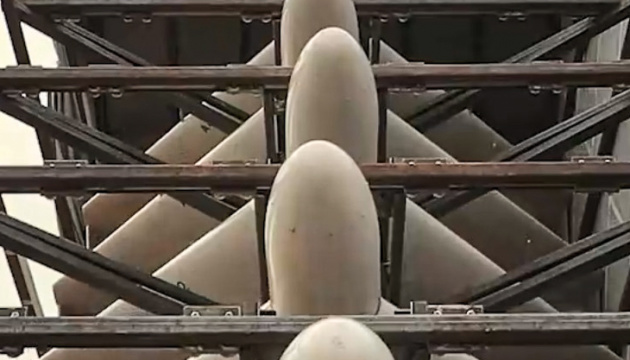 Iran keeps sending drones to Russia, set to deepen cooperation with Moscow - White House
The White House has confirmed that Russia continues to receive UAVs from Iran for their use in the Kremlin's war against Ukraine, but has not yet commented on Tehran's intentions to build a factory for the production of kamikaze drones on Russian soil.
The statement was made by John Kirby, the White House National Security Council Coordinator, who spoke at a press briefing on Monday, Ukrinform's own correspondent reports.
"There's no doubt in our mind that Russia still continues to get drones from Iran, that they're using these drones to kill innocent Ukrainians.," the White House official said.
At the same time, he did not confirm media reports of Moscow and Tehran's intentions to build a plant for UAV production in Russia.
However, he noted, relations in the military sphere between the Russian Federation and Iran are only deepening, and now there are clear signs that both countries seek to share military technology. This means that concerns about the security and stability of the Middle East are increasing.
" And so this burgeoning defense relationship is not only bad for the Ukrainian people, but it could be bad for our partners and friends all across the Middle East," Kirby noted.
As Ukrinform reported earlier, The Wall Street Journal wrote about Russia and Iran's plans to build a factory for the production of kamikaze drones on Russian soil. According to media reports, at the beginning of January, a high-level Iranian delegation visited Russia, where they visited the site for the construction of a plant in the city of Yelabuga and discussed the details of the project's launch.