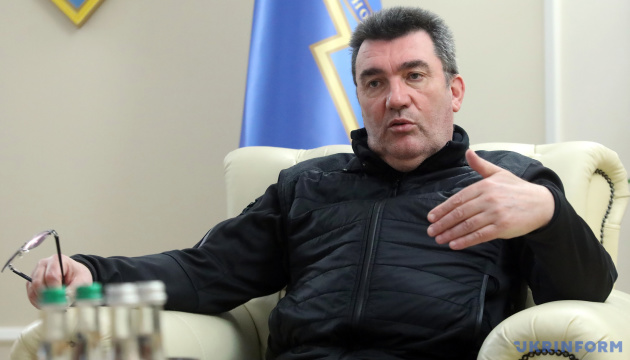 Russia wants at least some kind of victory by Feb 24 - Danilov
Russia's leadership wants to attract as many people as possible to the army, so it wants to celebrate at least some kind of victory before the first anniversary of its full-scale invasion of Ukraine.
Oleksiy Danilov, Secretary of the National Security and Defense Council of Ukraine, said this on Ukrainian television, Ukrinform reports.
"Russia is a strange country, and some dates are crucial for them. The nearest date is February 24, when they started an active war against Ukraine. On this anniversary, they need to report something to the population, because now they must be recruited into the army. That is why they need to get some victories by February 24," Danilov said.
He recalled that the Russians tried to do something ahead of the 100th anniversary of the creation of the Soviet Union (December 22) and for Putin's birthday (October 7): "They always have some dates, but the dates pass, and there are no solutions to the issues they wanted to resolve."
Danilov said earlier that Russia is preparing for "maximum escalation" in the near future and did not rule out that Putin will try to launch a renewed attack on Ukraine from the north, south and east, as was the case on February 24, 2022.