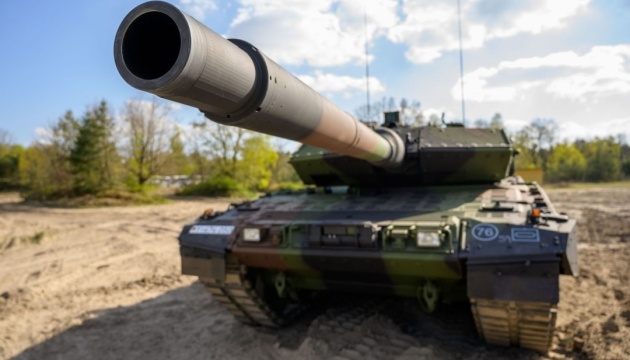 Ukraine may receive up to 100 tanks within three months – deputy foreign minister
Ukraine may receive up to a hundred tanks from partners within the next three months.
Ukraine's Deputy Foreign Minister Andriy Melnyk said this on Ukraine's television, Ukrinform reports.
He said Ukraine focused on Leopard tanks, because there are the most of them and they are not only in service with European partners. According to Melnyk, there are currently 2,000 tanks that could be transferred quickly.
"The Leopard is something that can be delivered quickly from Poland, from Germany, from other countries. I hope that we will have at least a hundred tanks. This is realistic. It's realistic to have them if we are talking about this period of three months," the diplomat said.
Melnyk also added that comparing the scale with those that helped defeat Hitler's Germany, then even these tanks are not enough. "We need to make new orders for next year, in two years," he said.
Last week, the German government decided to supply the Ukrainian Armed Forces with 14 Leopard 2 main battle tanks and approved the re-exporting of these tanks by other countries.
Ukrainian Foreign Minister Dmytro Kuleba called on new partners who are armed with Leopard 2 tanks to join the newly created "tank coalition." Twelve countries have already joined it.
Photo: Philipp Schulze/dpa