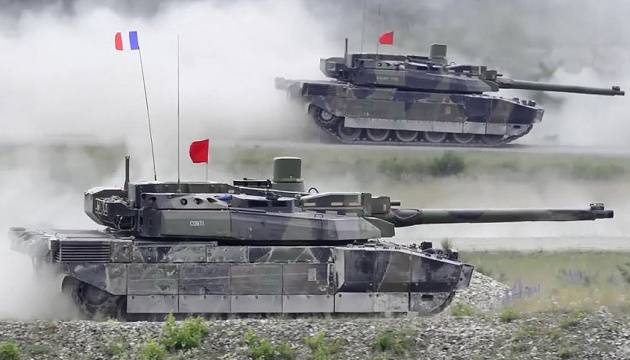 France's foreign minister says supply of Leclerc tanks to Ukraine not ruled out
France is yet to be made a decision on supplying Leclerc tanks to Ukraine, but such a decision is "not impossible."
This was stated by French Foreign Minister Catherine Colonna, who spoke at a joint press conference with Ukrainian Foreign Minister Dmytro Kuleba in Odesa, an Ukrinform correspondent reports.
"As you know, French President Emmanuel Macron instructed the Minister of Defense to study the issue (regarding the supply of Leclerc tanks to Ukraine). At the moment, I can say that no decision has been made yet, but no decision is impossible," Colonna said.
She noted that France is in constant dialogue with the Ukrainian authorities regarding the nation's defense needs, and informed that a significant part of the negotiations with Ukraine's top diplomat was devoted to this aspect.
"I would like to remind you that currently Ukraine's priority remains the acquisition of additional air defense systems. In particular, the Minister of Defense of Ukraine spoke of this yesterday. I think that we will respond to this request," said the head of the French Foreign Ministry.
As reported, during a phone call on January 4, French President Emmanuel Macron promised President Volodymyr Zelensky of Ukraine that the Ukrainian forces would soon receive French AMX-10RC armored vehicles.
On Wednesday, January 25, Germany and the U.S. announced that they are sending Ukraine their main battle tanks.
The chief of the Italian Foreign Ministry, Antonio Tajani, said on January 18 that Italy and France are already completing preparations for sending the new SAMP/T air and missile defense system to Ukraine.