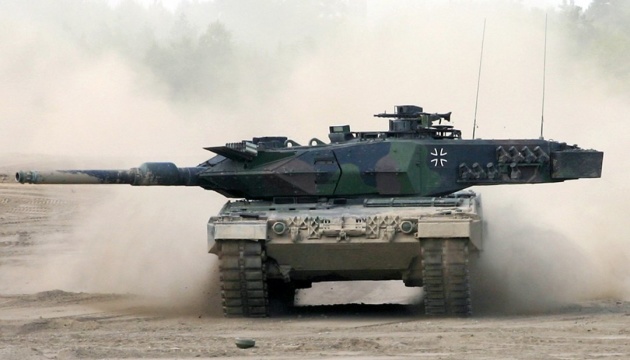 Germany endorses decision to send Leopard 2 tanks to Ukraine, approves re-exports
The Federal Government of Germany has endorsed a decision to provide 14 Leopard 2 main battle tanks to the Armed Forces of Ukraine.
The relevant statement was made by Spokesperson for the Federal Government of Germany Steffen Hebestreit, an Ukrinform correspondent reports.
According to the press release, during a meeting of the Federal Government of Germany on Wednesday, Chancellor Olaf Scholz announced that Germany will continue to increase military support for Ukraine.
"This decision follows our well-known line of supporting Ukraine to the best of our ability. We are acting in a closely coordinated manner internationally," Scholz said.
This decision is the result of intensive consultations that took place with Germany's closest European and international partners.
The goal is to quickly assemble two tank battalions with Leopard 2 tanks for Ukraine.
At the first stage, Germany will provide 14 Leopard 2 A6 tanks from the Bundeswehr stocks. Other European partners will also hand over Leopard 2 tanks.
The training of the Ukrainian crews is expected to quickly start in Germany. In addition to training, the package will also include logistics, ammunition and maintenance.
Moreover, Germany will issue the appropriate transfer permits to partner countries that want to quickly deliver Leopard 2 tanks from their stocks to Ukraine.
mk