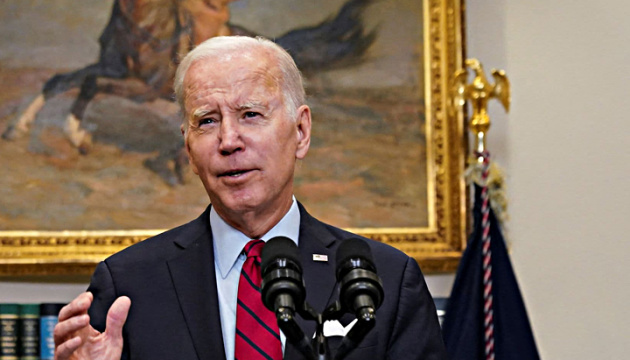 Biden: US will send 31 Abrams tanks to Ukraine
U.S. President Joe Biden officially announced that the United States is sending 31 Abrams tanks and other military equipment to Ukraine.
"Today I'm announcing that the United States will be sending 31 Abrams tanks to Ukraine, the equivalent of one Ukrainian battalion," Biden said at the White House in the presence of Pentagon chief Lloyd Austin and U.S. Secretary of State Antony Blinken, an Ukrinform correspondent reports.
He noted that Defense Secretary Lloyd Austin had recommended this step.
"Abrams tanks are the most capable tanks in the world and they are also extremely complex to operate and maintain. So we are also giving Ukraine the parts and equipment necessary to effectively sustain these tanks on the battlefield," Biden added.
He also noted that the United States will begin training the Ukrainian military to operate American tanks.
As reported, the decision to provide Ukraine with Leopard 2 tanks was approved at the meeting of the German Government this morning.
ol