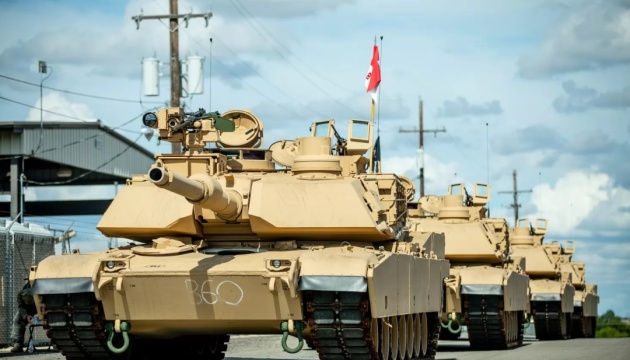 Biden administration considering sending 30 Abrams tanks to Ukraine - AP
The U.S. administration is currently considering buying about 30 Abrams M1 tanks for Ukraine rather than providing them from Pentagon stocks, a process that could take months.
That's according to AP, which refers to a U.S. official, Ukrinform reports.
"A decision to send a bit more than 30 tanks could be announced as soon as Wednesday, though it could take months for the tanks to be delivered," the article reads.
U.S. officials said details are still being worked out. One official said the tanks would be bought under an upcoming Ukraine Security Assistance Initiative package, which provides longer-range funding for weapons and equipment to be purchased from commercial vendors.
The U.S. announcement is expected in coordination with an announcement by Germany that it will approve Poland's request to transfer German-made Leopard 2 tanks to Ukraine, according to one official.
The Wall Street Journal reported earlier, referring to U.S. officials, that the Biden administration is leaning toward sending a significant number of Abrams M1 tanks to Ukraine and an announcement of the deliveries could come this week.